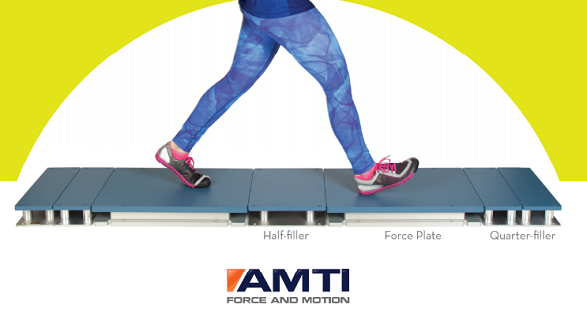 Solutions: Gait Analysis
Our instrumented systems are ideal for the analysis and evaluation of gait. Whether you are looking for a dual-belt treadmill which contains a force plate, or a walkway of individual AMTI force platforms to capture foot contact, we offer a wide range of equipment best suited for your needs.
If you're looking for gait therapy, Motek and Hocoma's rehabilitation systems provide excellent solutions for relearning how to walk. We also offer a range of gait analysis software to make the most of the data you acquire. More complex systems include motion capture and real time virtual reality feedback. Cometa's wireless EMG offer real time data acquisition of muscle activity or the wireless IMU is ideal for movement analysis.
Select Motek systems provide gait parameters such as step length, width, frequency and symmetry which are automatically recorded and analysed. Thanks to the force plate within the system, there is no need to attach markers or wires to your patient.
These systems offer the possibility of gait training for patients, including neurological, orthopaedic and musculoskeletal disorders, amputees, stroke, cerebral palsy, brain injury and spinal injury, in addition to gait analysis.  This is invaluable for making the most of your investment ensuring systems are fully in use on a daily basis.
Gait analysis for applications within sports science using AMTI force platforms allows you to analyse the subject's gait and use these evaluations to evaluate rehabilitation after injury or train how to optimise sports performance and results.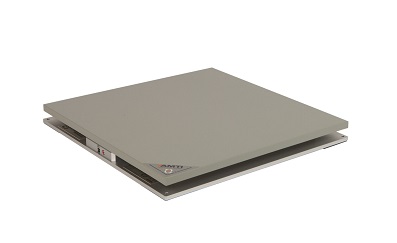 AMTI AccuGait-Optimized
The AccuGait-Optimized (ACG-O) is AMTI's portable solution for quantifying human gait and balance.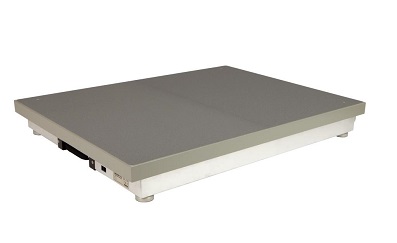 AMTI AccuPower-Optimized
AMTI's AccuPower-Optimized (ACP-O) multi-axis force platform is a portable solution for jump, drop landing, squat analysis and more.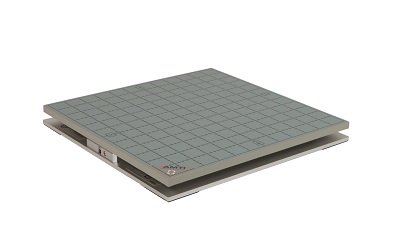 AMTI AccuSway-Optimized
The portable AccuSway-Optimized (ACS-O) is perfect for on-the-go balance assessments and training.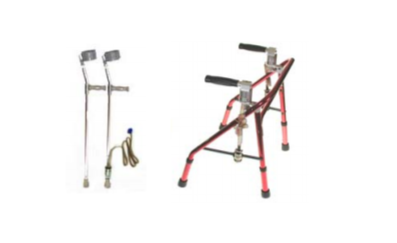 AMTI Canes, Crutches and Walker Sensors
These sensors are specifically designed for the precise measurement of the forces and moments transmitted through walkers, canes and crutches.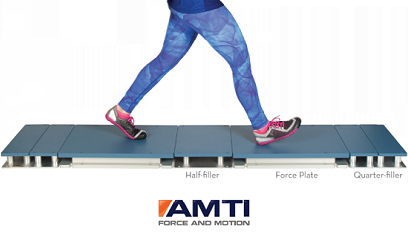 AMTI Filler Force Plates
We supply AMTI filler force plates in quarter, half and full length sizes to create the optimum custom set-up.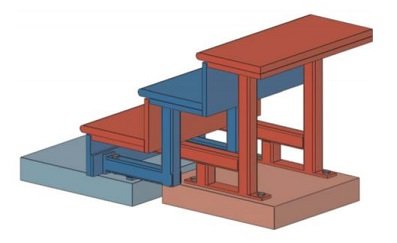 AMTI Force Plate Stairs
AMTI's force platform stairway has been designed in response to clinical patient requests to improve their gait while going up and down stairs.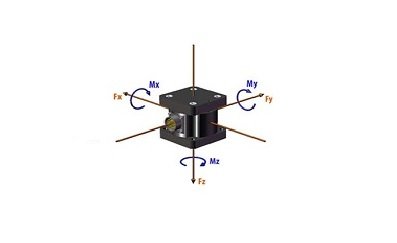 AMTI Force/Torque Sensors
AMTI's multi-axis load cells (multi-axis transducers) are ideal whenever it is important to measure forces and moments in three dimensions.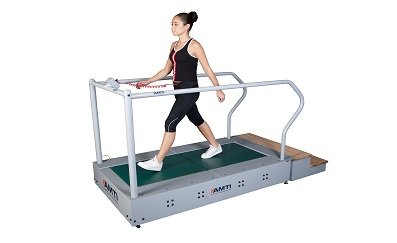 AMTI Mobius Treadmill
These treadmills can be with or without incline, and are a compact dual-belt end-to-end force sensing treadmill.
AMTI Optima Bio-Measurement System
AMTI's Bio-Measurement System (Optima-BMS) is Optima technology in the most affordable package.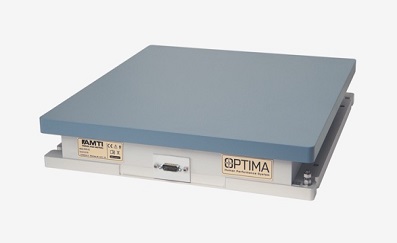 AMTI Optima Human Performance System
AMTI's ground-breaking development in force technology offers a 10-fold improvement over any other force platform available on the market.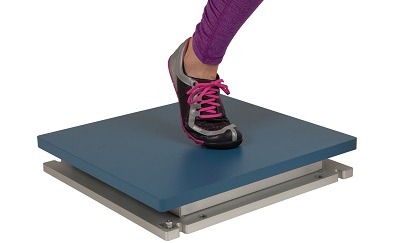 AMTI Optima Medical Measurement System
The Optima-MMS is the only medical force plate on the EU market and is a certified Class 1m Medical Device.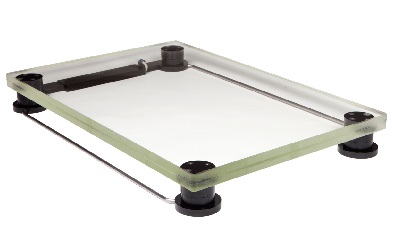 Optima Special Purpose Series
The Optima-SPS allows activities on the top surface of the force plate to be viewed and recorded from the underside.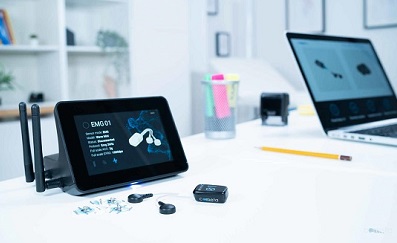 NEW! Cometa WaveX EMG
The Cometa WaveX sets the new standard for wireless EMG technology with up to 36 channels simultaneously and 8 hours onboard memory.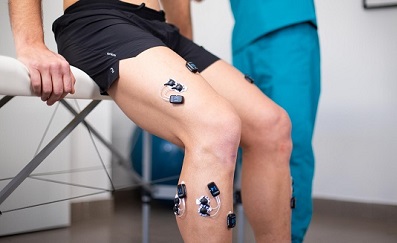 NEW! Cometa MiniX EMG
The new Cometa MiniX EMG system is 15% smaller than the previous Mini Wave sensor, and packs even more features.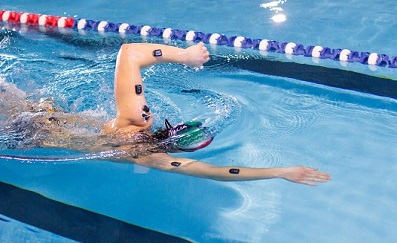 NEW! Cometa MiniX Waterproof EMG
Reach new depths with the new waterproof version of the Cometa MiniX EMG, now IP68 certified up to 5 meters of underwater depth.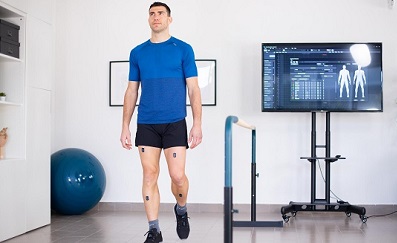 NEW! Cometa TrackX IMU
The new Cometa TrackX IMU is ultimate solution for inertial motion tracking. All upgraded IMU sensors, IP68 waterproof versions available.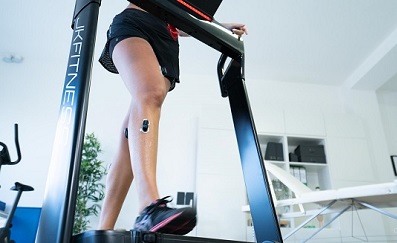 NEW! Cometa PicoX EMG
The new Cometa PicoX EMG solution now comes with integrated IMU, a more powerful transmitter and a new enclosure.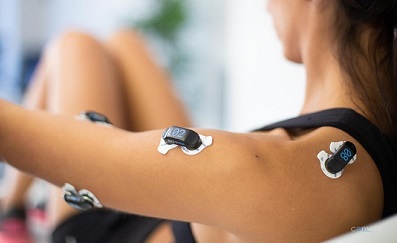 NEW! Cometa Picolite EMG
The Picolite by Cometa is the next generation of Pico EMG sensors for the new WaveX wireless EMG system for simple, easy EMG.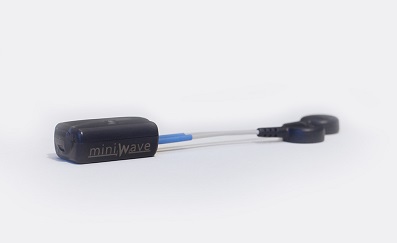 Cometa Mini Wave
The Cometa Mini Wave is currently the smallest EMG transmitter in the world, weighing only 7 grams.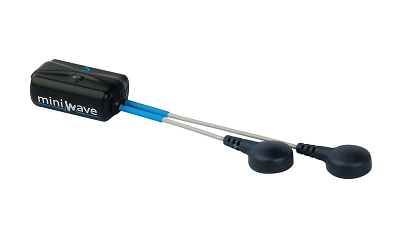 Cometa Mini Wave Infinity
The Mini Wave Infinity is a state-of-the-art wireless EMG and data logger and is an evolution of the Mini Wave.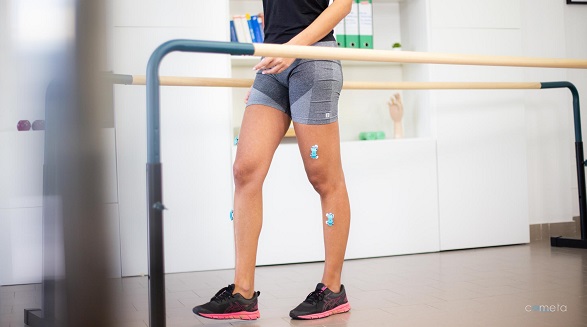 Cometa Picoblue
Picoblue is a 2 or 4 channel EMG system based on the Pico sensor. Wireless and easy-to-use with 1000 Hz sampling frequency and 10m range.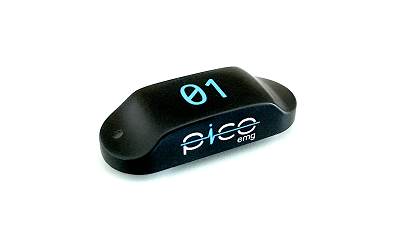 Cometa PicoEMG
Similar to the Mini Wave Infinity, the PicoEMG features minimalist design, improved battery life, smaller size, integrated accelerometer and on-board memory.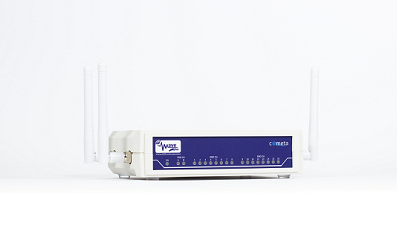 Cometa Wave Plus EMG
A reliable research and clinical EMG system sold across the world since 2012.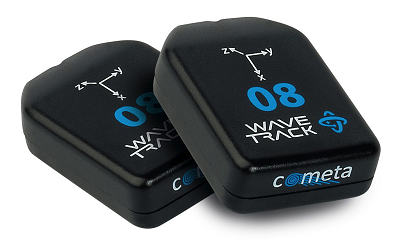 Cometa WaveTrack IMU
The WaveTrack Inertial System is the ultimate solution for inertial motion tracking, and is the smallest wireless IMU transmitter in the world.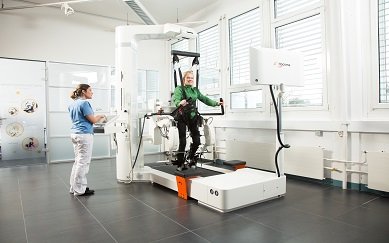 Hocoma Lokomat
Relearn how to walk from the beginning with Hocoma's Lokomat, a robotic-assisted therapy solution that enables intensive gait training.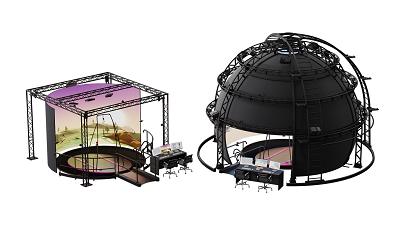 Motek CAREN
The Computer Assisted Rehabilitation Environment (CAREN) is the world's most advanced biomechanics laboratory using augmented and virtual reality.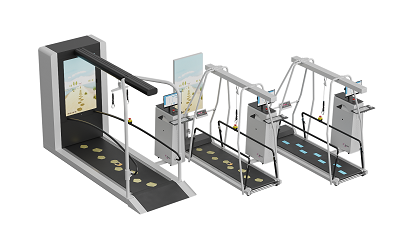 Motek C-Mill
The C-Mill is an augmented and virtual reality instrumented single belt treadmill, used for the evaluation and training of impaired gait and balance.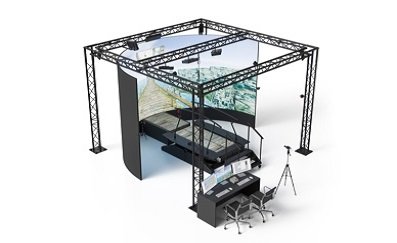 Motek GRAIL
The GRAIL (Gait Realtime Analysis Interactive Lab) is a dedicated solution for gait analysis and training in challenging conditions to improve gait patterns.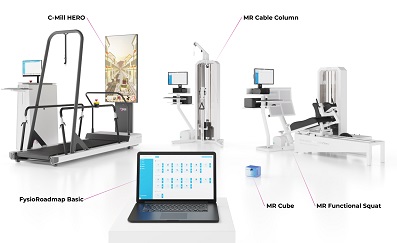 Motek HERO Solution
The HERO Solution, developed by Motek and in cooperation with Monitored Rehab Systems, is a 5-system solution for complete functional movement rehabilitation.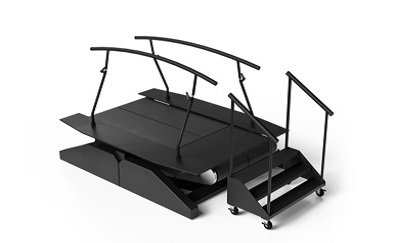 Motek M-Gait
The M-Gait is a modular 3D instrumented dual-belt treadmill which can have various upgrades to improved the functionality of your set-up.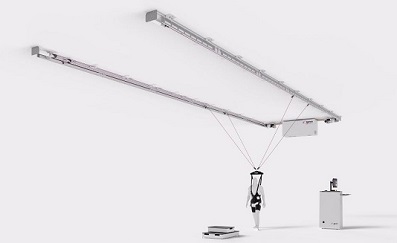 RYSEN
The RYSEN is the next generation of 3D body weight support systems, assisting patients in an all-directional, assist as-needed capacity to improve gait function.
Treadmetrix Treadmills
Treadmetrix's high speed single and dual belt instrumented force treadmills can be purchased with or without incline capacity for powerful gait analysis.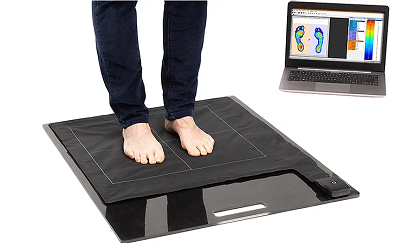 XSENSOR Stance Pad
Evaluate static or dynamic high-resolution, in-the-field lab quality data with XSENSOR's easy-to-use portable stance pad.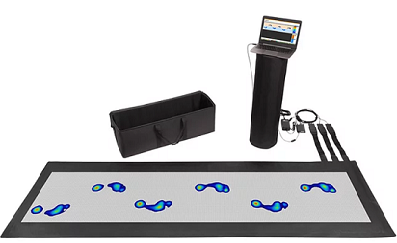 XSENSOR Walkway Sensor
XSENSOR's Walkway Sensor provides an accurate way to analyse and evaluate striding, walking, and running gait and plantar pressure data.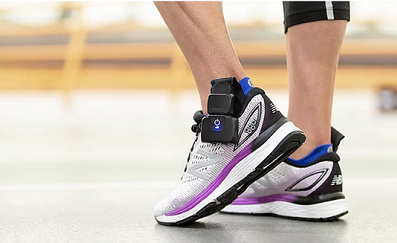 XSENSOR X4
The X4 Foot & Gait Measurement System offers the most accurate plantar pressure and gait data in any test environment.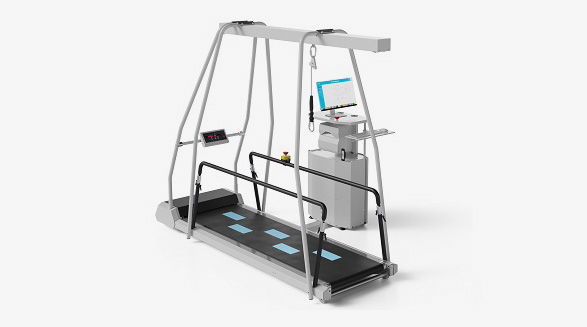 Gait Analysis and Training
 "The C-Mill's stepping stones function has been excellent for promoting improvements in stride length and the children have particularly enjoyed the animal games that promote sideways movement and stepping over objects. It is unusual to have a treadmill that you can move around on and it provides a much more functional environment to work on gait training."
Nicole Cash, Clinical Lead Paediatric Physiotherapist, Portland Hospital for Women and Children. Read more.
Subscribe & receive our newsletter in your inbox