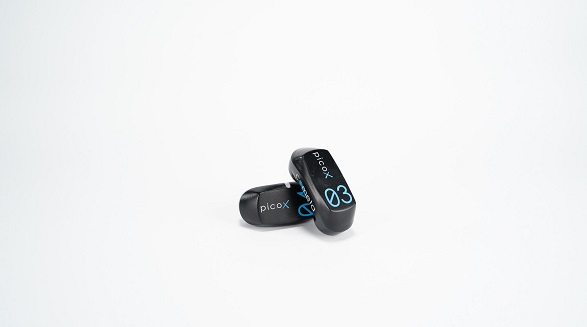 NEW! Cometa PicoX
A new EMG solution, now with integrated IMU.
PicoX is the newest arrival to the Cometa wireless EMG family. It's the evolution of the widely-appreciated Pico EMG and includes a more powerful transmitter, a new enclosure and an IMU sensor that can be used together with the EMG or by itself.
2000 Hz EMG sampling frequency
500 Hz IMU sampling frequency
Extended 40 meters indoor range
10 hours battery life
Up to 36 synchronized channels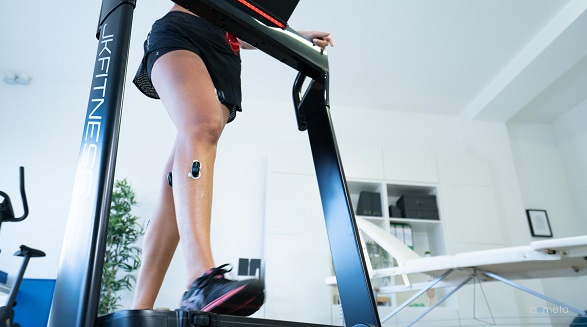 New design
PicoX is slightly bigger than Pico, but includes a completely closed plastic cover, and IMU sensor for sampling up to 400Hz, and wifi for fast download.
Same old usability. Take it and place it, you can instrument your patient or subject in seconds without having to worry about intra electrode distance or additional stickers.
Powerful gait analysis. Perfect for many applications, PicoX has been designed with the clinical gait lab in mind. Speed, ease of use and low artefact signals are all part of the PicoX design.
The PicoX is compatible with Cometa's EMG and Motion Tools acquisition software.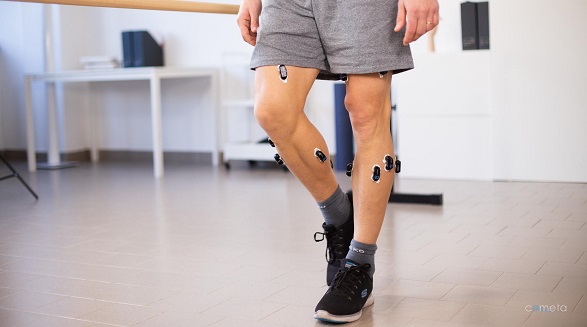 Technical specifications
| | |
| --- | --- |
| EMG sampling rate | 2000 Hz |
| EMG sampling resolution | 16-bit |
| EMG baseline noise | <3 μV |
| EMG CMRR | >100 dB |
| EMG imput impedance | >100 MΩ |
| EMG high pass filter | 10 Hz |
| EMG low pass filter | 500 Hz |
| Internal memory | 8 hours of data |
| Analog output | Configurable 40 channels |
| Full IMU sample rate | Up to 500 Hz |
| Sensor dimensions | 41 x 23 x 14 mm |
| Sensor weight | 9.5 gr |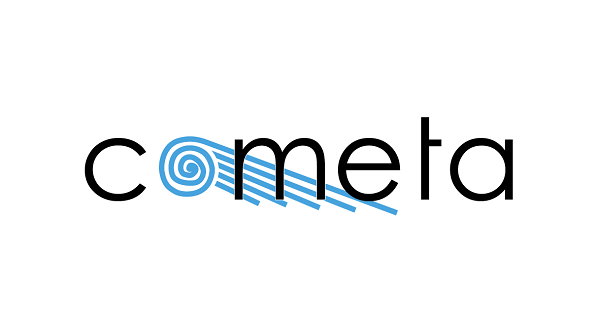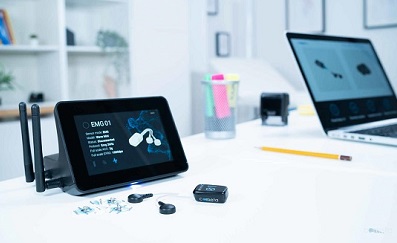 NEW! WaveX EMG
The Cometa WaveX sets the new standard for wireless EMG technology with up to 36 channels simultaneously and 8 hours onboard memory.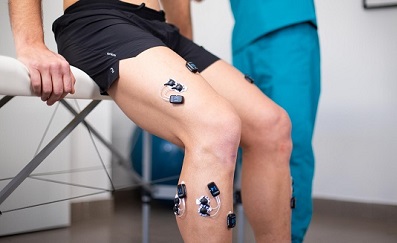 NEW! MiniX EMG
The new Cometa MiniX EMG system is 15% smaller than the previous Mini Wave sensor, and packs even more features.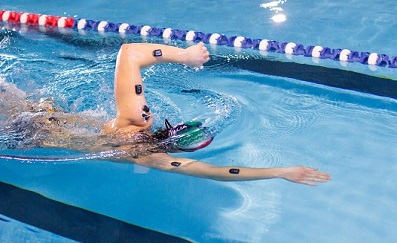 NEW! MiniX Waterproof EMG
Reach new depths with the new waterproof version of the Cometa MiniX EMG, now IP68 certified up to 5 meters of underwater depth.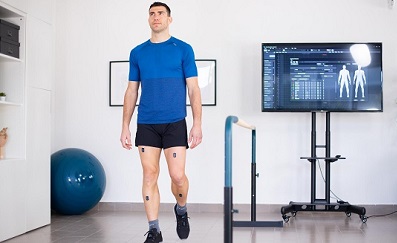 NEW! TrackX IMU
The new Cometa TrackX IMU is ultimate solution for inertial motion tracking. All upgraded IMU sensors, IP68 waterproof versions available.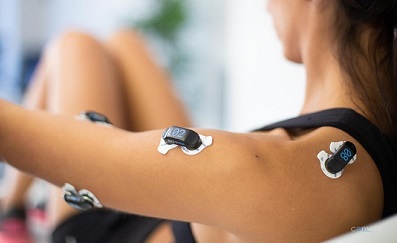 NEW! Picolite EMG
The Picolite by Cometa is the next generation of Pico EMG sensors for the new WaveX wireless EMG system for simple, easy EMG.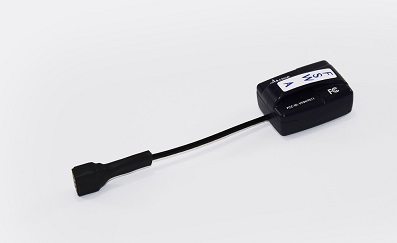 Accessories
Customise your EMG or IMU products to your specific needs with these Cometa accessories, including remote controllers and finewire probes.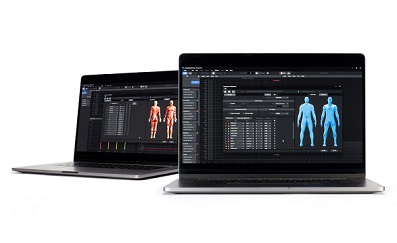 EMG Software
Cometa's EMG and Motions Tools, and SDK and Integrations software, allows you to quickly and simply analyse your acquired data.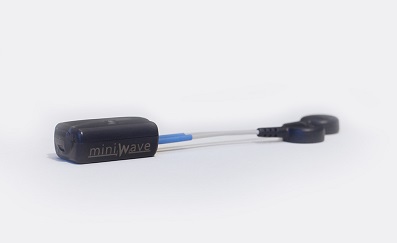 Mini Wave
The Cometa Mini Wave is currently the smallest EMG transmitter in the world, weighing only 7 grams.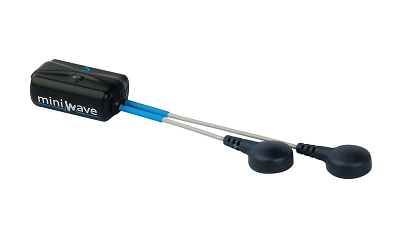 Mini Wave Infinity
The Mini Wave Infinity is a state-of-the-art wireless EMG and data logger and is an evolution of the Mini Wave.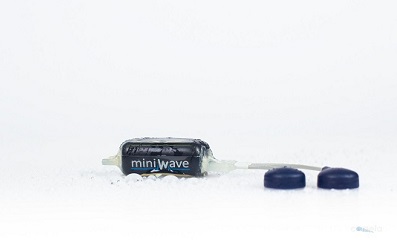 Mini Wave Waterproof
This special version of the Mini Wave Infinity is fully waterproof, allowing the acquisition of EMG signal underwater.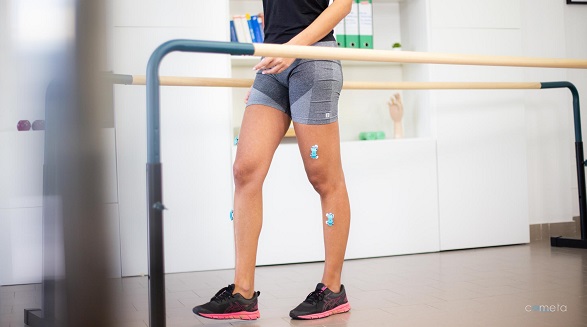 Picoblue
Picoblue is a 2 or 4 channel EMG system based on the Pico sensor. Wireless and easy-to-use with 1000 Hz sampling frequency and 10m range.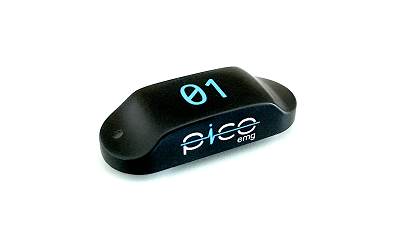 PicoEMG
Similar to the Mini Wave Infinity, the PicoEMG features minimalist design, improved battery life, smaller size, integrated accelerometer and on-board memory.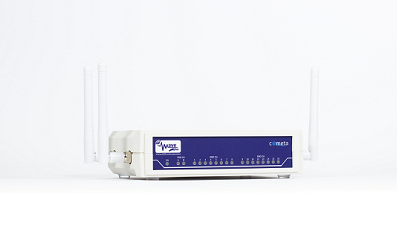 Wave Plus EMG
A reliable research and clinical EMG system sold across the world since 2012.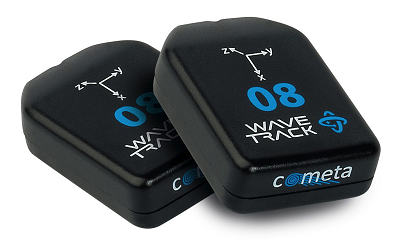 WaveTrack IMU
The WaveTrack Inertial System is the ultimate solution for inertial motion tracking, and is the smallest wireless IMU transmitter in the world.