Welcome to Summit Medical and Scientific
Summit Medical and Scientific are suppliers of innovative biomechanics systems and rehabilitation technology in the UK. Founded over 25 years ago, we represent international market-leaders within the fields of multidisciplinary research, physical therapy, neuro rehabilitation, sports science, gait analysis, strength and conditioning, and much more. We are proud to collaborate with the country's top universities, laboratories, hospitals, clinics, sports centres and military facilities.
Whatever you're looking for, Summit Medical and Scientific will find the best solution for you. Contact us today.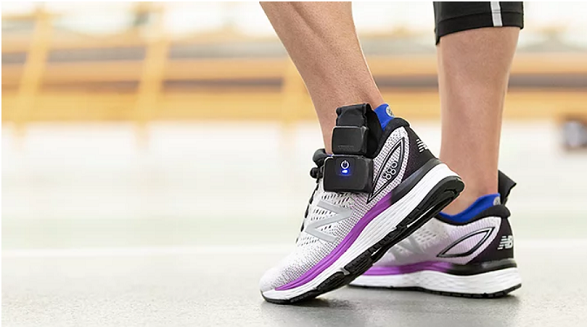 NEW: XSENSOR
We are pleased to partner with XSENSOR in 2021 and offer their X4 Intelligent Insole System, which provides the most accurate plantar pressure and gait data available in any test environment.
We are also proud to offer the easy-to-use portable Stance Pad for analysing standing or stride plantar pressure data, and the Walkway Sensor for analysing striding, walking and running gait and plantar pressure data.

Sales
We take the time to understand your needs, and work with you to provide the equipment you require.

Installation
We'll take care of shipping and logistics, and will provide an onsite installation service wherever needed.

Support
We'll provide training once you're ready to go, and ongoing technical support from day one.

Expertise
With over 25 years' experience, we're proud to advise on all builds to ensure they are custom to your needs.
Mike's Story
We're proud to share this video depicting the emotional rehabilitation journey of engineer Mike Jones after his lower leg is amputated after a motorcycle collision. Mike's life changed instantly on that day, and his injuries had a lifelong physical and psychological impact on him. Mike's therapy sessions at The Morrello Clinic using the C-Mill treadmill allowed him to rediscover his drive to overcome any obstacle in his way. He is now one of Europe's top disabled golfers.
Made in partnership with Motek.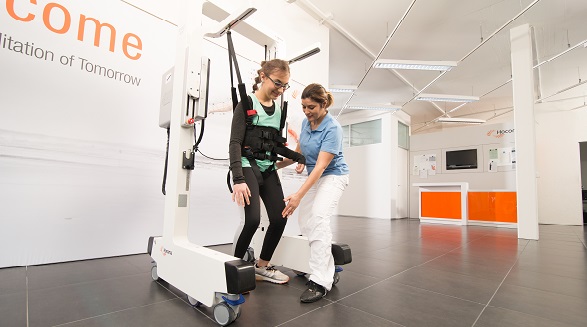 Clinical Trials
We are pleased to offer clinical trials for the Hocoma Andago free-moving body weight support system, and the ArmeoSpring upper limb rehabilitation device.
If you would like to trial robotic assistive technology devices with your own patients, please contact us to register your interest and discuss logistics.
Testimonials
We're very impressed with the service that Summit provides throughout the procurement, installation and support process, and would highly recommend them.
Tom Wainwright
Associate Professor in Orthopaedics, Deputy Head of Orthopaedic Research Institute at Bournemouth University
There's been a great reception from staff who have found the C-Mill easy to use; our patients have loved it, remaining engaged throughout treatment sessions.
Nicole Cash
Clinical Lead Paediatric Physiotherapist, Portland Hospital for Women and Children
BASIC are delighted to be using the C-Mill with clients recovering from acquired brain injury. It's making a big difference to people's quality of life.
Wendy Edge
CEO, The Brain and Spinal Injury Centre (BASIC)
Working with Summit has been a very easy process… I would definitely recommend Summit for anyone looking to purchase AMTI force platforms.
Alex Chapman
Head of Performance Sport, Bryanston School
The Sports Surgery Clinic has only had positive experiences with Summit and I can only recommend them.
Dr. Chris Richter
Head of Research and Development, Sports Surgery Clinic, Dublin
Summit Medical and Scientific has provided us exceptional product support and service over the years. Summit responds quickly to correspondence and is always helpful.
Morgan Williams PhD
Senior Lecturer in Sports Science, University of South Wales
Working with Summit has been a professional yet personal and informal experience. Whether over the phone, in email or in person, we have always been on the same wavelength.
Gabor Barton MD PhD
Professor of Clinical Biomechanics, Liverpool John Moores University
The CAREN has improved my walking, confidence and hope for the future.
Client, 2019-20
The Brain and Spinal Injury Centre
The C-Mill is an amazing piece of equipment which has changed my life...
it's made me more confident and pushes me to make improvements in a safe environment.
Mike Jones
C-Mill user at The Morrello Clinic, number 2 in the European Disabled Golf Association (EDGA)
Significant functional improvements in gait are still possible long after Stroke with a high intensity rehabilitation programme using the C-Mill.
Jakko Brouwers MSc MCSP
Clinical Expert and Neuro Physiotherapist at The Morrello Clinic
The CAREN is a great machine, I would recommend it to anyone... It has helped me with balance, concentration and walking. It has met more than my expectations.
Client, 2019-20
The Brain and Spinal Injury Centre
Subscribe to our newsletter