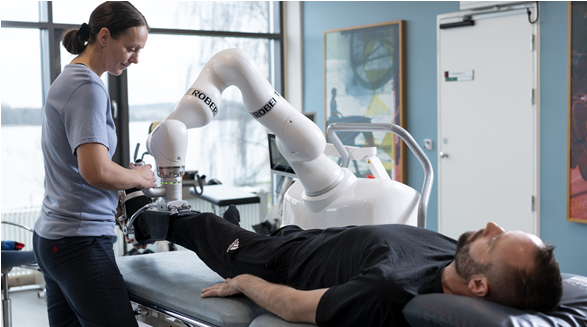 Partners: Life Science Robotics
Summit Medical and Scientific are delighted to welcome Life Science Robotics as our new sales partner.
Life Science Robotics are a Danish company developing innovative rehabilitation technology for the healthcare sector. Their aim is to provide innovative robotic solutions which enhance patient care, optimise work conditions, and help clinics provide relief to their workforce.
Life Science Robotics are specialists in robotic rehabilitation, developing the ROBERT® – a revolutionary robot designed for the early mobilisation of acute patients.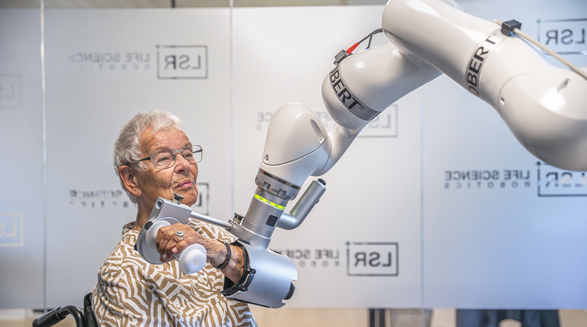 NEW! The ROBERT®
A complete and flexible solution for rehabilitation.
New to the UK, the ROBERT® is an innovative robotic rehabilitation device that focuses on delivering efficient therapy and providing early mobilisation of acute patients.
Getting patients moving as soon as possible after admission to hospital, or following surgery, is an important step towards optimal recovery. The ROBERT® offers both active resistive and assistive mobilisation for upper and lower limb, providing patients and healthcare professionals with better conditions for rehabilitation.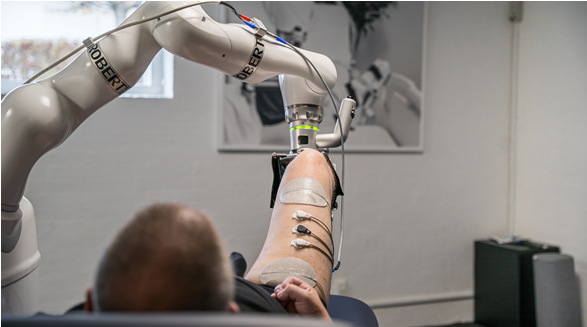 Contact us
ROBERT® is an approved Class IIa medical device in compliance with the Medical Device Directive 93/42/EEC, and is FDA and MHRA registered.
Get in touch with Summit Medical and Scientific today to discuss how you can integrate the ROBERT® into your clinical practice.
Life Science Robotics Products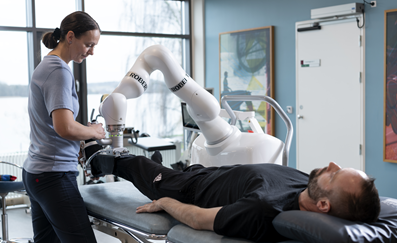 NEW! The ROBERT®
The ROBERT® is a robotic device for early mobilisation of the upper and lower limb, with optional FES module.