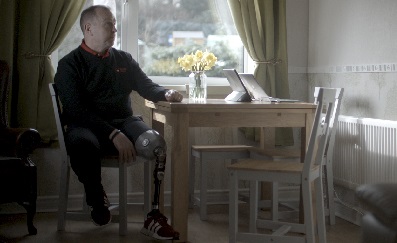 Mike's Story
The inspiring rehabilitation journey of a lower limb amputee
Mike's therapy sessions at The Morrello Clinic using the C-Mill treadmill allowed him to rediscover his drive to overcome any obstacle in his way.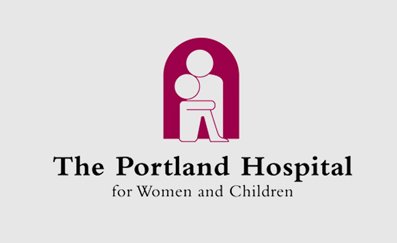 Nicole Cash
Portland Hospital for Women and Children
"There's been a great reception from staff who have found the C-Mill easy to use; our patients have loved it, remaining engaged throughout treatment sessions."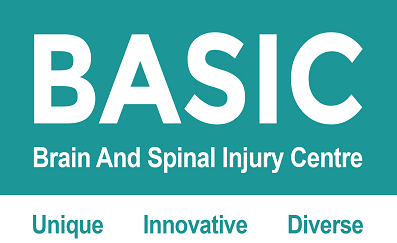 Wendy Edge
The Brain and Spinal Injury Centre (BASIC)
"BASIC are delighted to be using the C-Mill with clients recovering from acquired brain injury. It's making a big difference to people's quality of life."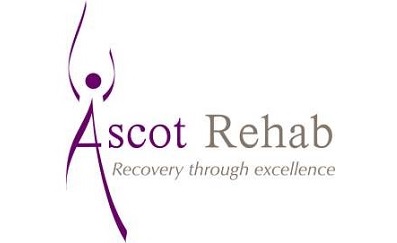 Ascot Rehab
Comments from Quality Report 2018
"We concentrated on integrating our new technology into our therapy programmes and we saw outstanding results in the Armeo upper limb robotic machinery as well the Lokomat."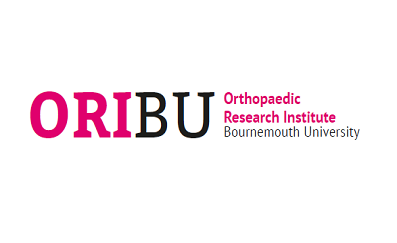 Tom Wainwright
Orthopaedic Research Institute
"We're very impressed with the service that Summit provides throughout the procurement, installation and support process, and would highly recommend them."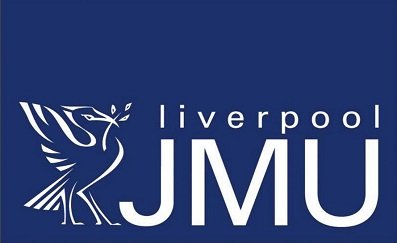 Gabor Barton MD PhD
Liverpool John Moores University
"Working with Summit has been a professional yet personal and informal experience. Whether over the phone, in email or in person, we have always been on the same wavelength."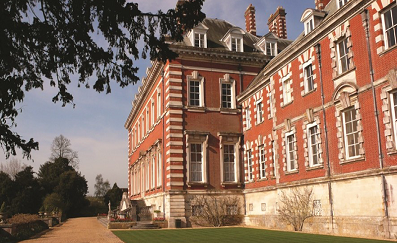 Alex Chapman
Bryanston School
"Working with Summit has been a very easy process… I would definitely recommend Summit for anyone looking to purchase AMTI force platforms."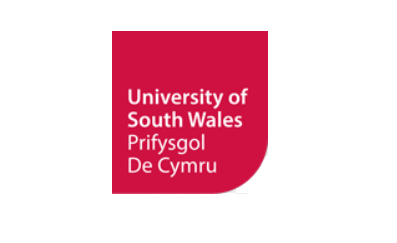 Morgan Williams
University of South Wales
"Summit Medical and Scientific has provided us exceptional product support and service over the years. Summit responds quickly to correspondence and is always helpful."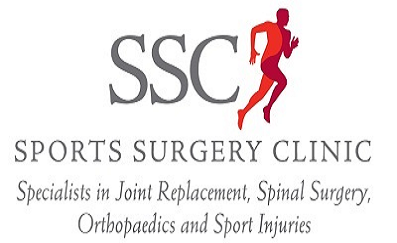 Dr. Chris Richter
Sports Surgery Clinic
"The Sports Surgery Clinic has only had positive experiences with Summit and I can only recommend them."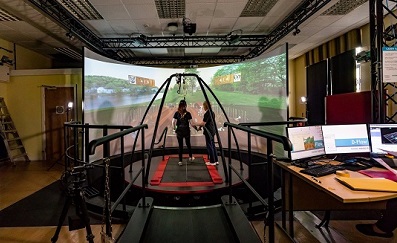 BASIC
Case Studies 2019-20
"[The CAREN] is a great machine, I would recommend it to anyone and it should be more available to more people."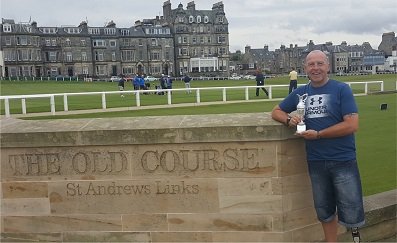 Mike Jones
C-Mill user at The Morrello Clinic
"The C-Mill is an amazing piece of equipment which has changed my life... It's made me more confident and pushes me to make improvements in a safe environment."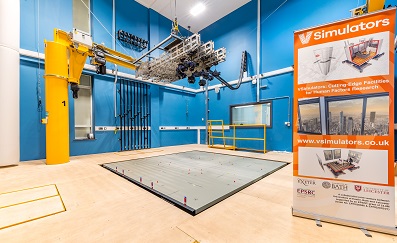 VSimulators
University of Exeter
Unique within the UK and the world, we spoke to the VSimulators team in a two-part series to find out how they use technology at their innovative new facility.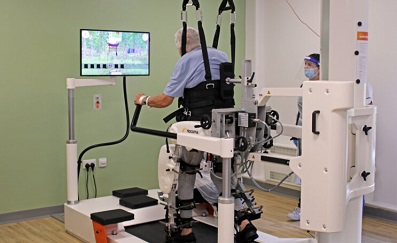 University Hospitals Dorset
NHS Charity fundraising
University Hospitals Dorset NHS Charity have successfully fundraised for a LokomatPro gait training robot for the Acute Stroke Unit, which will help patients relearn how to walk.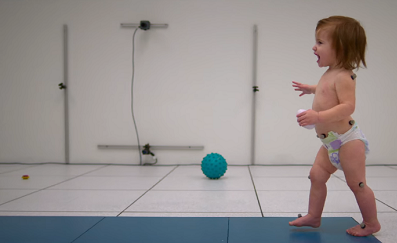 Netflix documentary
Force plates, EMG used in baby gait lab
A new documentary series called "Babies" on Netflix explores the groundbreaking science that reveals how infants discover life during their very first year.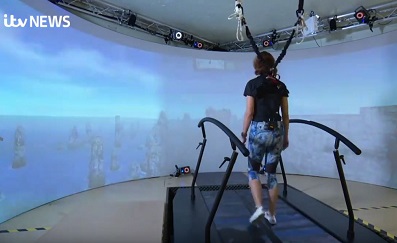 Kate Button
Cardiff University
"As a physiotherapist you rely on your observation and watching people. What this technology enables us to do is be much more quantitative."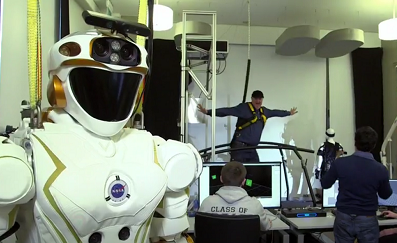 BBC
Will robots walk on Mars?
Dara Ó Briain meets Prof Sethu Vijayakumar at Edinburgh Centre for Robotics, using the M-Gait and Vicon mocap to help develop the Mars robot.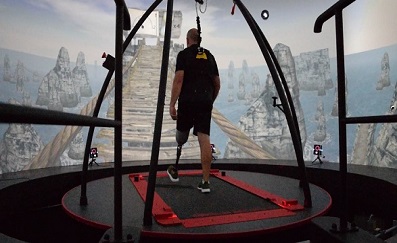 CAREN training at DNRC
Featuring Mike Jones (lower limb amputee)
Videos from the first round of CAREN training for the new staff at the Defence and National Rehabilitation Centre (DNRC).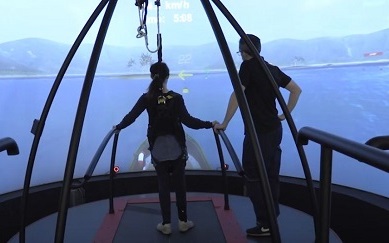 BASIC
Paediatric virtual reality rehabilitation with the CAREN
See how Sophie, who had a minor stroke in 2010, uses the CAREN as part of her virtual reality (VR) rehabilitation at BASIC to improve her balance and movement.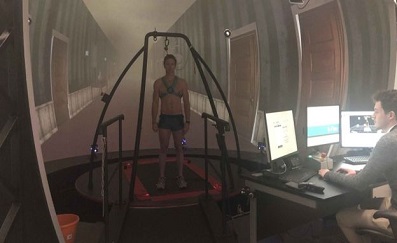 DNRC & DMRC on the BBC
VR used to help injured military personnel
The DMRC revealed its state-of-the-art rehabilitation facilities for the first time thanks to coverage from multiple news outlets.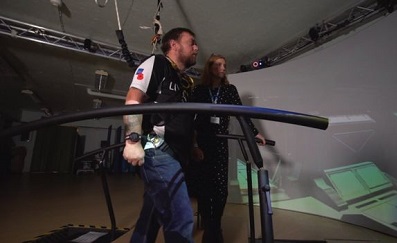 Cardiff University
Virtual reality PTSD treatment has 'big impact' for veterans
A BBC piece explores how virtual reality could be used to help military veterans with post-traumatic stress disorder who have struggled with mainstream treatment.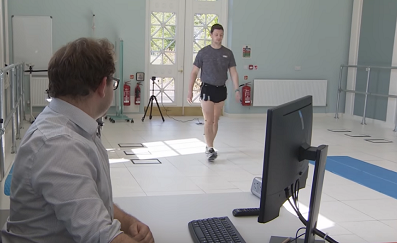 Forces TV
AMTI and Motek technology in action at the DMRC
Forces TV looked inside the new Defence Medical Rehabilitation Centre (DMRC) at the state-of-the-art Defence and National Rehabilitation Centre (DNRC).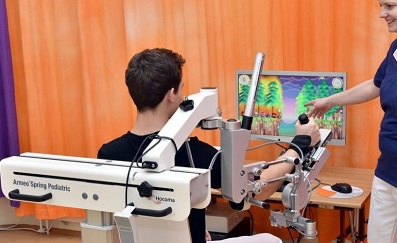 Helios Klinik Hattingen
Interview: Robot-assisted therapy in neurology
Michael Klein, Therapy Management and Planning Services, was interviewed by Medica about the benefits of using robotics for neurological rehabilitation.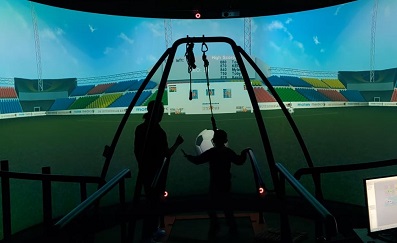 The Brain and Spinal Injury Centre
Paediatric patient plays on the CAREN
In the video a child, who has cerebral palsy, practises football on the CAREN, improving their scores and enjoying the game.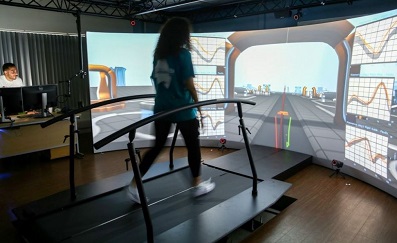 Bournemouth Orthopaedic Research Institute
MadeAtUni campaign
The campaign aims to celebrate inventions, discoveries and initiatives made by academics which have had a transformative impact on people's everyday lives.