Partners: Cometa
Cometa manufacture wireless EMG and IMU systems, which are tools to better analyse, measure and understand the human body for medical, research and animation applications. Their innovative electromyography solutions lead to an unmatched lean and readable output EMG trace. Cometa's technologies ensure high signal quality and integration capabilities, and their diverse portfolio includes miniature and waterproof EMGs and IMUs, software and accessories. Their systems can be used for heavy duty applications where dirt, sweat and other imperfections could compromise other devices.
NB: We will continue to support our Myon EMG, ACC and IMU customers now that we carry Cometa products.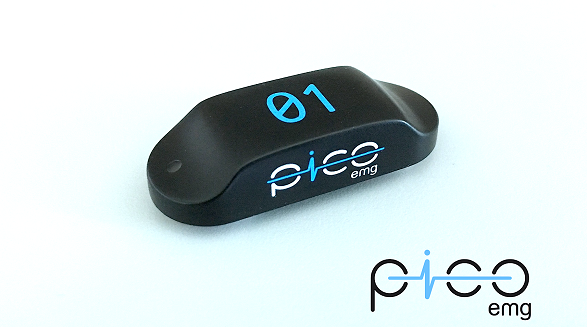 PicoEMG
The PicoEMG is the newest arrival to the wireless EMG family. Similar to a Mini Wave Infinity with a minimalist design, it includes memory on board for synchronous data logging and an integrated accelerometer. The absence of cable clips makes it stronger than ever and reduces the antenna effect. The symmetrical construction drastically reduces motion artefacts.
PicoEMG also adds some improvements aimed at making it the best system for a gait analysis lab daily activities, which include an improved battery life and a reduced size. PicoEMG is fully compatible with Wave Plus receivers, and can be used in all configurations up to 32 synchronised channels.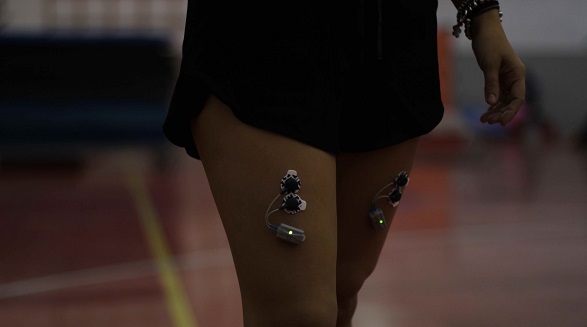 Mini Wave
The Mini Wave is the smallest and lightest EMG unit in the world. Weighing only 7 grams, all the specifications are still at the top of the market. The Mini Wave is compatible with Wave and Wave Plus receivers, has 10 hour battery life, has inductive recharge, has the same EMG specs as the Wave transmitter (2.000 Hz sampling rate, 16 bits resolution, 10-500 Band-Pass filtering), and has the same wireless range as the regular sized probes.
Cometa have also released a fully waterproof Mini Wave EMG system with waterproof coating, special rubber gaskets and custom remote controller for asynchronous acquisition.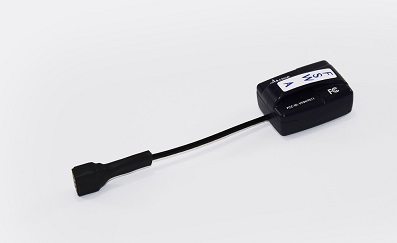 Accessories
Customise your EMG or IMU products to your specific needs with these Cometa accessories, including remote controllers and finewire probes.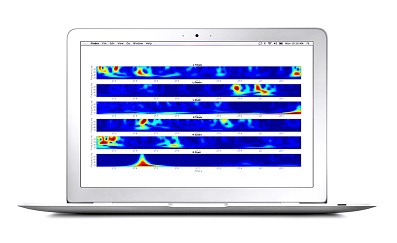 EMG Software
Cometa's EMG Easy Report Software allows you to quickly and simply analyse your acquired data.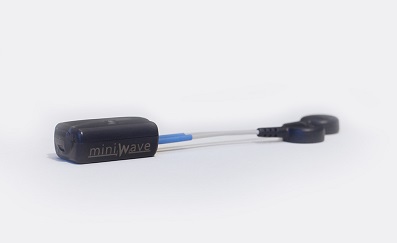 Mini Wave
The Cometa Mini Wave is currently the smallest EMG transmitter in the world, weighing only 7 grams.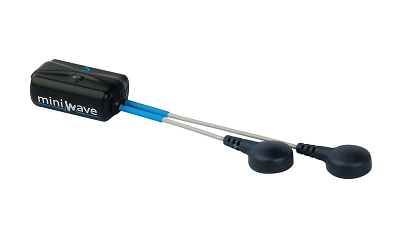 Mini Wave Infinity
The Mini Wave Infinity is a state-of-the-art wireless EMG and data logger and is an evolution of the Mini Wave.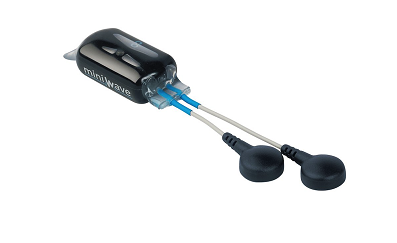 Mini Wave Waterproof
This special version of the Mini Wave Infinity is fully waterproof, allowing the acquisition of EMG signal underwater.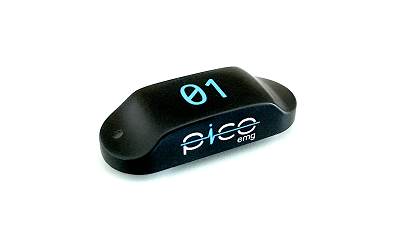 PicoEMG
Similar to the Mini Wave Infinity, the PicoEMG features minimalist design, improved battery life, smaller size, integrated accelerometer and on-board memory.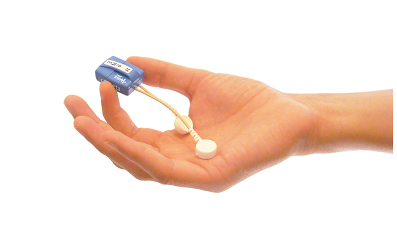 Wave Plus EMG
The Wave Plus wireless EMG system has been designed to be the best wireless EMG system in the world.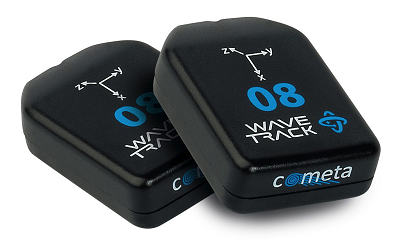 WaveTrack IMU
The WaveTrack Inertial System is the ultimate solution for inertial motion tracking, and is the smallest wireless IMU transmitter in the world.