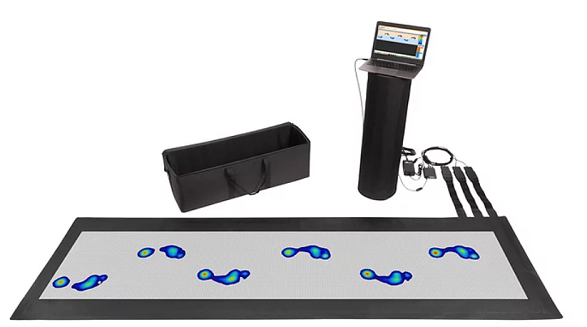 XSENSOR Walkway Sensor
Capture dynamic high-resolution gait data anywhere with XSENSOR's easy-to-use, ultra-low profile portable Walkway Sensor.
XSENSOR's Walkway Sensor provides an accurate way to analyse and evaluate striding, walking, and running gait and plantar pressure data. With an ultra-low profile and portable design, biomechanics professionals and researchers can check pressure distributions or assess gait in the lab, office, or anywhere with a flat surface. With high-speed dynamic recording in the sensor packs paired with a durable, flexible, and high-resolution sensor, the Walkway Sensor offers ease of use and high-integrity data and imagery.
Defining pressure sensor accuracy
Ultra-low profile design. Thin, flexible, and portable sensor can be transported and set-up on any flat surface.
Advanced functionality. Complete analysis for biomechanics and research testing using XSENSOR's X4 Pro Foot & Gait software.
Accurate, reliable, repeatable. 5% or less full-scale error after 100,000 loading cycles.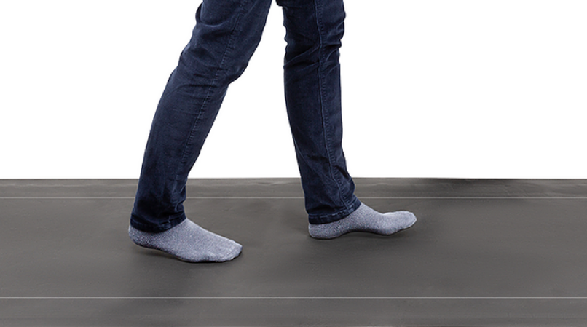 Mobile and portable
With plug-and-play functionality, the portable Walkway Sensor is fast to set-up, ready to record in minutes, and can be easily rolled for transportation or storage. The flexible sensor is durable and easily cleaned and maintained to ensure continuous use in human performance or research settings.
Lab-quality data and remarkable imagery
XSENSOR's proprietary capacitive sensor technology combined with high-speed sampling allows users to collect dynamic data from 7,500 sensing points. The sensor is calibrated at 1-128 psi and with a pressure resolution of 0.01 psi ensures data integrity for assessment and research.
With highest quality dynamic pressure data and imagery, users can review high-accuracy, high-resolution data to see gait attributes and pressure points in real-time.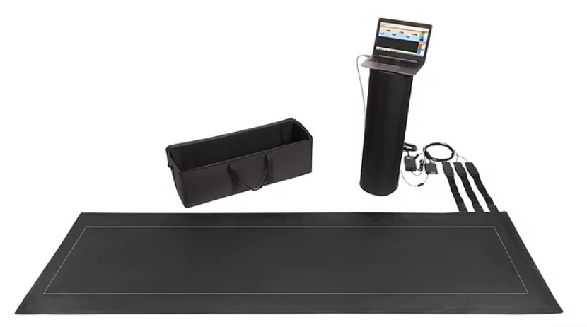 Reliable sensors and electronics
The large sensing area (measuring 95" x 20") and ultra-low profile design ensures the Walkway Sensor does not affect or influence natural gait measurement or movement. The system includes three sensor packs and a hub for dynamic high-speed recording.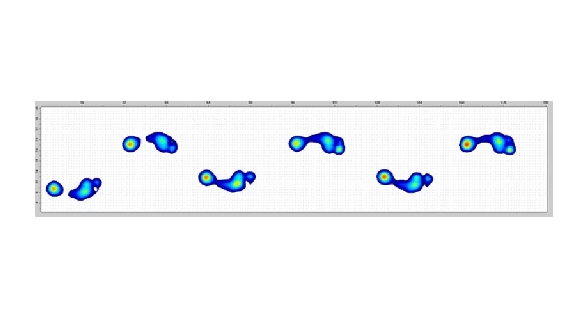 Feature-rich software and easy-to-use tools
XSENSOR's Pro Foot & Gait software features tools to allow collection, review, and analysis of gait and plantar pressure data. The robust software allows users to compare sessions side-by-side, analyse pressure and load statistics, and view peak pressure and centre of pressure.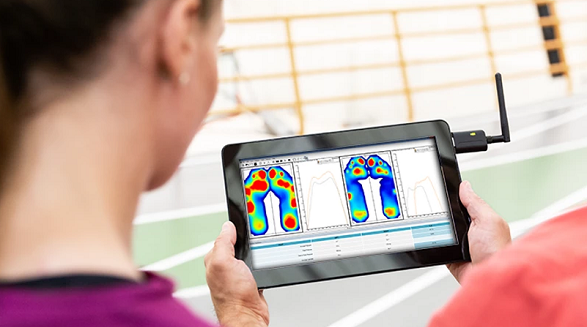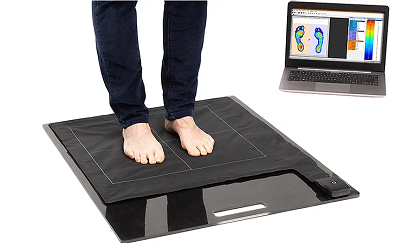 XSENSOR Stance Pad
Evaluate static or dynamic high-resolution, in-the-field lab quality data with XSENSOR's easy-to-use portable stance pad.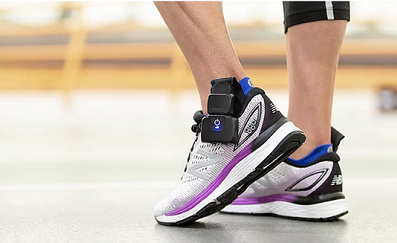 XSENSOR X4
The X4 Intelligent Insole System offers the most accurate plantar pressure and gait data in any test environment.