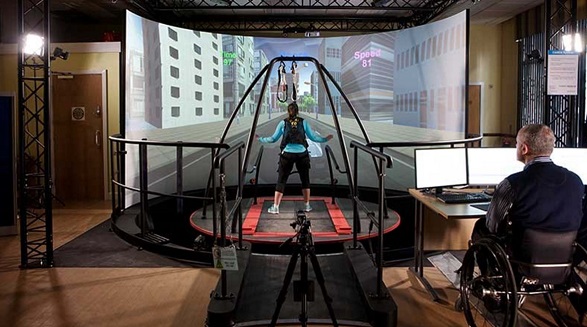 Solutions: Virtual Reality
Virtual reality (VR) and augmented reality (AR) technology is becoming more and more common in rehabilitation, transporting patients far beyond the four walls of the gym and supporting them with new and exciting training programmes. Imagine walking through a forest on a path which winds left to right, and up and down, while learning to walk again. You are safely supported by a harness, so if you fall or become unstable, you will be prevented from hurting yourself. You could also walk around a cityscape with all the challenges you would typically encounter, or perhaps steer a boat around obstacles to train your balance.
(Image, left: The Brain and Spinal Injury Centre (BASIC) using a CAREN.)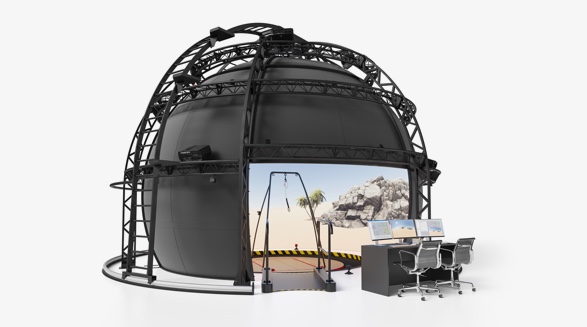 The virtual reality technology we provide means that rehabilitation centres are developing personalised training programmes, which enable patients to make faster progress when working on their balance or walking in real-world situations. Many of our systems incorporate an element of augmented and virtual reality, using audio and visual cues within a virtual environment to challenge and engage patients. This has psychological, physical and cognitive benefits for the subject as they practise activities which can't be achieved within a typical clinical environment.
This is ideal for patients who are undergoing rehabilitation therapy for stroke, neurological conditions, Parkinson's disease, musculoskeletal disorders, neuromuscular disorders, paediatric conditions, geriatrics at an increased risk of falling, cerebral palsy, brain injury, spinal injury, amputees, military veterans and more.
Virtual Reality (VR) Products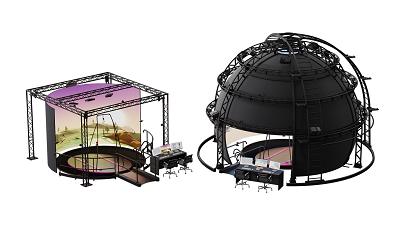 Motek CAREN
The Computer Assisted Rehabilitation Environment (CAREN) is the world's most advanced biomechanics laboratory using augmented and virtual reality.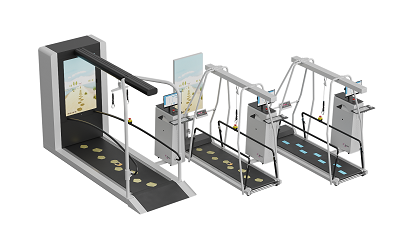 Motek C-Mill
The C-Mill is an augmented and virtual reality instrumented single belt treadmill, used for the evaluation and training of impaired gait and balance.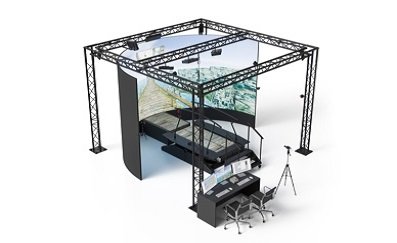 Motek GRAIL
The GRAIL (Gait Realtime Analysis Interactive Lab) is a dedicated solution for gait analysis and training in challenging conditions to improve gait patterns.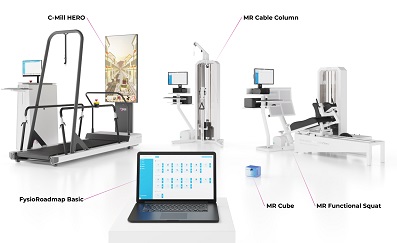 Motek HERO Solution
The HERO Solution, developed by Motek and in cooperation with Monitored Rehab Systems, is a 5-system solution for complete functional movement rehabilitation.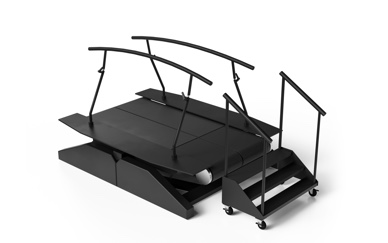 Motek M-Gait
The M-Gait is a modular 3D instrumented dual-belt treadmill which can have various upgrades to improved the functionality of your set-up.
Subscribe & receive our newsletter in your inbox
x
?rel=0&modestbranding=1&fs=0&controls=1&autoplay=0&showinfo=0&version=3&enablejsapi=1" allowfullscreen>