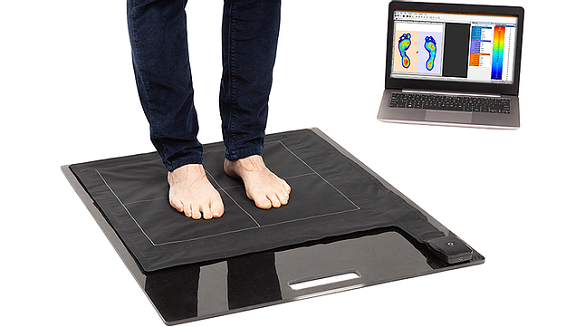 XSENSOR Stance Pad
Evaluate static or dynamic high-resolution, in-the-field lab quality data with XSENSOR's easy-to-use portable stance pad.
For researchers, XSENSOR's Stance Pad provides an accurate way to analyse standing or striding plantar pressure data. With an ultra-portable design, users can evaluate pressure distribution or assess balance and stability in the lab or virtually anywhere required. Easy to set-up, you are capturing plantar pressure in minutes. The Stance Pad offers high-integrity data and maximum quality imagery with the wireless sensor pack paired with the accurate, durable, flexible, and high-resolution sensor.
Defining pressure sensor accuracy
Ultra-portable. Thin, flexible, and portable sensor can be transported and set-up anywhere.
Advanced functionality. Complete analysis for research testing using XSENSOR's X4 Pro Foot & Gait software.
Accurate, reliable, repeatable. 5% or less full-scale error after 100,000 loading cycle.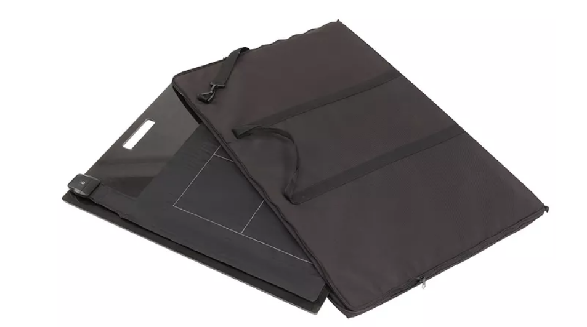 Lightweight and portable with maximum quality imagery
With plug-and-play functionality and Bluetooth®-enabled communication, the lightweight and portable Stance Pad can be easily transported and set-up anywhere and on any surface.
With highest quality static or dynamic pressure data and imagery, researchers can review high-accuracy, high-resolution data to see a patient's pressure points in real-time and can adjust the foot care plan as required.
XSENSOR's Pro Foot & Gait software has all the necessary features and tools researchers might need for collection, review, and analysis of patient's progress. With the easy-to-use file manager, users can measure progress during treatments by comparing recordings side-by-side, complete with summary statistics and measurements, and generate reports.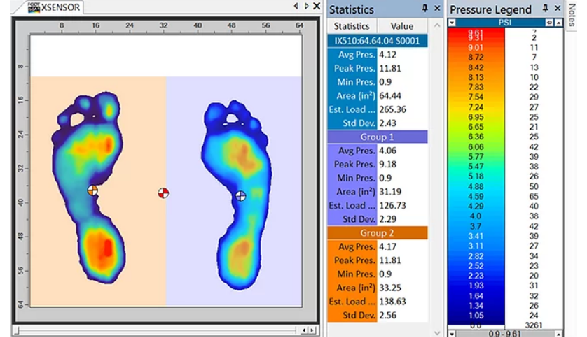 Lab-quality data
XSENSOR's proprietary capacitive sensor technology combined with high-speed sampling means users can collect static or dynamic data from 4,096 sensing points. The +/-5% or less full-scale error in accuracy ensures you get consistent measurements for the life of the sensor without recalibration. With versatility in mind, users can connect to the sensor via Bluetooth communication or from a wired (USB) connection.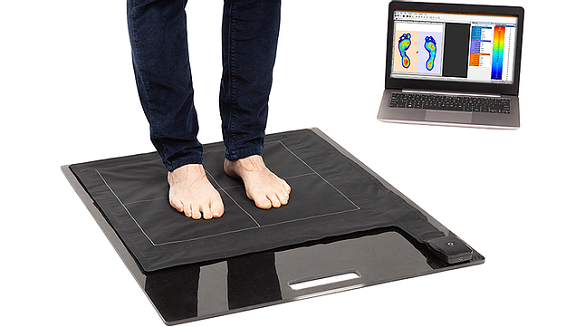 Durable sensors and electronics
The quick set-up Stance Pad is ready out of the box and supports trouble-free testing. With the included Lexan polycarbonate surface, users can set-up virtually anywhere and begin using the sensor in minutes. The Stance Pad is equipped with a durable urethane fabric cover that allows for extra protection and durability for stance or dynamic movements. The flexible sensor is easily cleaned and maintained to ensure continuous use in research settings.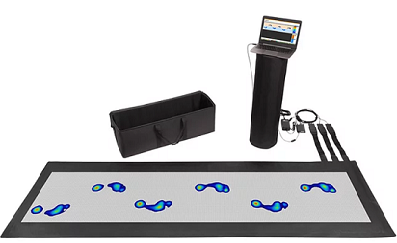 XSENSOR Walkway Sensor
XSENSOR's Walkway Sensor provides an accurate way to analyse and evaluate striding, walking, and running gait and plantar pressure data.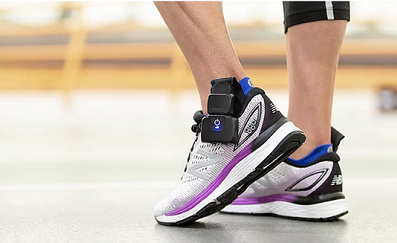 XSENSOR X4
The X4 Intelligent Insole System offers the most accurate plantar pressure and gait data in any test environment.