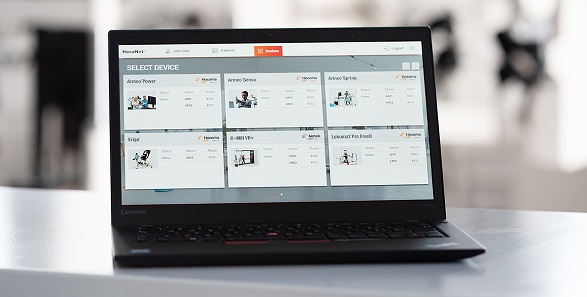 The HocoNet software platform
Our partner Hocoma announced HocoNet, a software platform which connects all of Hocoma's portfolio across the entire continuum of care.
Having a disconnected set of devices means there is no overseeing view of patient, treatment and device data collected in one place. The same data often needs to be entered multiple times, and therapists are required to complete time-consuming administrative tasks rather than focusing on preparing treatment sessions.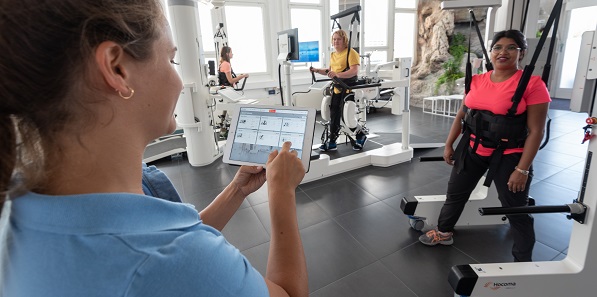 The advantages of HocoNet®
Efficiency: By seamlessly connecting all of your Hocoma products with HocoNet and your existing hospital information system, you can safely and efficiently manage patient, treatment and device data. This significantly reduces the amount of time therapists have to spend on administration, especially when treating multiple patients at a time, and enables therapists to concentrate on what they do best: treating patients.
Transparency: HocoNet also increases transparency and measurability. By collecting data in one intuitive dashboard, therapists can quickly gain an in-depth understanding of their patients' unique profiles. Managers also benefit from transparent data becoming available regarding the usage and capacity of all connected devices, helping them to ensure all devices are working to full capacity and efficiency.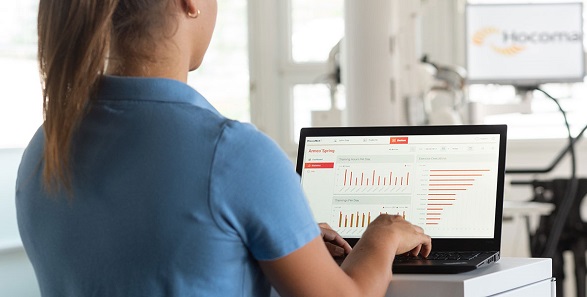 Safety: The platform enables data exchange across the entire continuum of care, while complying with security and safety standards.
Updates: Hocoma will be releasing a wide range of modules for HocoNet, which will be split into two categories. One set of modules will help you provide high-quality, patient-centred care, as well as automate repetitive tasks and improve patient experience. The other set of modules will enable your clinic to generate recurring revenue streams and grow your business.
Take charge of the patient journey across the entire continuum of care – from early rehabilitation to outpatient therapy and at-home training.
Contact us to find out more about HocoNet can help your clinic.
The Hocoma total solution: the entire therapy continuum
From acute inpatient care to outpatient rehabilitation.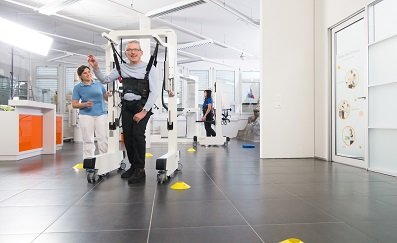 Andago
The Andago is the world's first free-moving mobile gait robot, combined with a body weight support system.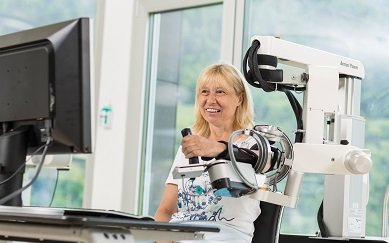 Armeo
The Armeo range enables patients to practise and repeat movements for upper limb rehabilitation. Including the ArmeoSpring and ArmeoPower.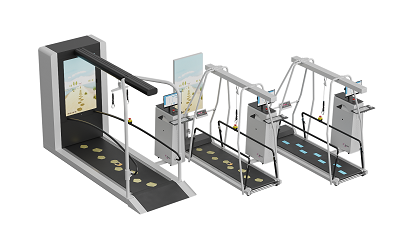 C-Mill by Motek
The C-Mill is an augmented and virtual reality instrumented single belt treadmill, used for the evaluation and training of impaired gait and balance.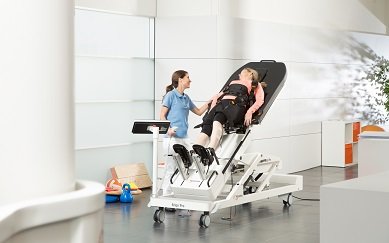 Erigo
The Erigo combines gradual verticalisation with robotic movement therapy, using robotic leg movement in a safe tilt table-style system.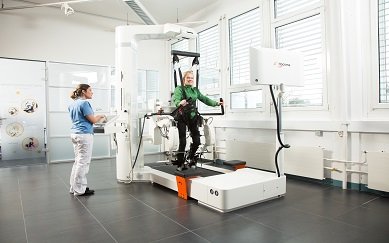 Lokomat
Relearn how to walk from the beginning with the Lokomat, a robotic-assisted therapy solution that enables intensive gait training.