Supporting the BASES BIG 2022 virtual event: "BIG Steps Forward"
Events
We are looking forward to taking part in the BASES Division Event – BASES BIG Day 'BIG Steps Forward' – on Wednesday 25th May.
Hosted by the BASES Division of Biomechanics & Motor Behaviour on the behalf of The British Association of Sport and Exercise Sciences, this Biomechanics Interest Group (BIG) event promises to be an exciting mix of dynamic keynotes and interesting round table discussions.
Take a look at the full programme for BASES BIG 2022 here.
Between 15:45 – 16:45 you can hear from Josh Ingleton, our Biomechanics Sales Manager, who will be sharing the latest updates from Summit Medical and Scientific.
We are also proud to sponsor the Best Invited Speaker award – best of luck to the winner!
As UK distributor for some of the world's leading biomechanics technologies, we are pleased to be representing our partners XSENSOR, AMTI, Cometa, Motek, Treadmetrix and AccuPower Solutions at #BASESBIG2022.
Read on to find out more about our partners, and to find out more about the latest technology for research and sports science applications, please contact Summit Medical and Scientific today on 01372 459863 or info@summitmedsci.co.uk.
About XSENSOR
XSENSOR are the leader in intelligent dynamic sensing, developing the highest-quality pressure measurement technology.
The X4 Foot & Gait System offers high-speed recording in compact and discreet on-shoe wireless electronics, which are paired with durable high-resolution sensors for accurate plantar pressure and gait analysis.
Ultra thin at <2mm, sensors conform to the footbed of the shoe and are virtually undetectable to the wearer.
About AMTI
AMTI are the world-leading manufacturer of biomechanics force plates, instrumented treadmills, force/torque sensors, and simulation/wear-testing machines. Their best-in-industry calibration guarantees customers the highest level of accuracy.
We're pleased to offer a range of force platforms in various sizes and capacities for clinical and research use, including the Optima-MMS which is the only medically certified force plate system on the market. Whatever your application or configuration, we'll find a force plate to suit your needs.
About Cometa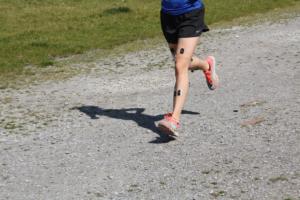 Cometa's EMG and IMU technologies ensure high signal quality and integration capabilities, and their diverse portfolio includes miniature and waterproof sensors, transmitters with or without cable clips, and accessories.
Their systems can be used for heavy duty applications where dirt, sweat and other imperfections could compromise outputs.
Cometa's Easy Report Software allows you to quickly and easily analyse your acquired data.
About Motek
Motek's state-of-the-art systems use instrumented treadmills, motion platforms, virtual reality, body weight support, surround sound and motion capture for rehabilitation and research.
Immersive environments and real-time feedback will engage and motivate patients.
From modular systems to the world's most advanced biomechanics lab, Motek have 20 years' experience in developing high-level technology for universities, hospitals, sports centres and military facilities.
About Treadmetrix
Treadmetrix have developed single and dual belt high-speed treadmills, providing excellent force data, centre of pressure data, gait metrics, and signal-to-noise ratios.
Treadmetrix treadmills measure all 3 force components during walking and running up to a maximum speed of 28.5mph, and up to 35% grade elevation. Custom speed and incline grade protocols can be developed with ease.
We recently completed a successful instrumented treadmill installation at Liverpool John Moores University, read more.
About AccuPower Solutions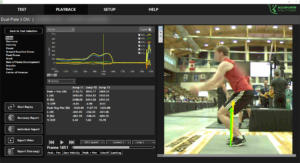 AccuPower Software 4.0 offers outstanding force plate analysis for sports biomechanics and has been redesigned to make performance assessment and baseline monitoring simple and easy.
AccuPower Software 4.0 captures research-quality data using real-time visualisation tools and integrated high-speed video, making it easy to drive better outcomes and improve patient experience.