Solutions: Body Weight Support
If your patients are unable to walk, stand or move unaided, we have a range of systems which provide Body Weight Support in order to start rehabilitation early in a safe environment and reduce the number of therapists required.
The video on the left, provided by Motek, demonstrated how their rehabilitation and therapy solutions incorporate flexible and safe Body Weight Support.
Body Weight Support Products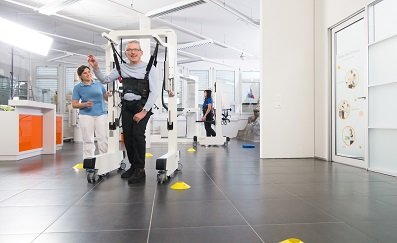 Hocoma Andago
The Andago is the world's first free-moving mobile gait robotic device, combined with a body weight support system.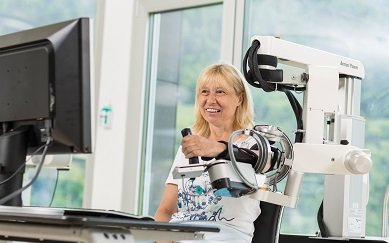 Hocoma Armeo
The Armeo range enables patients to practise and repeat movements for upper limb rehabilitation. Including the ArmeoSenso, ArmeoSpring and ArmeoPower.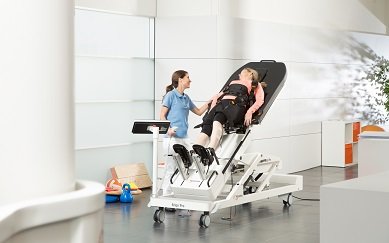 Hocoma Erigo
The Hocoma Erigo combines gradual verticalisation with robotic movement therapy, using robotic leg movement in a safe tilt table-style system.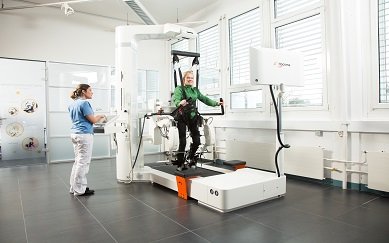 Hocoma Lokomat
Relearn how to walk from the beginning with Hocoma's Lokomat, a robotic-assisted therapy solution that enables intensive gait training.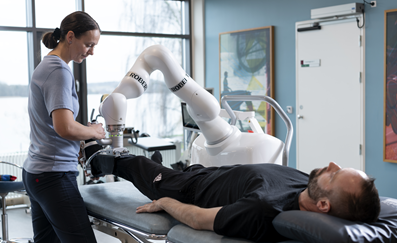 Life Science Robotics ROBERT®
The ROBERT® is a robotic device for early mobilisation of the upper and lower limb, with optional FES module.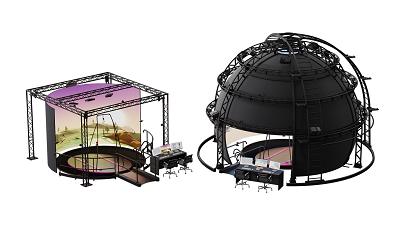 Motek CAREN
The Computer Assisted Rehabilitation Environment (CAREN) is the world's most advanced biomechanics laboratory using augmented and virtual reality.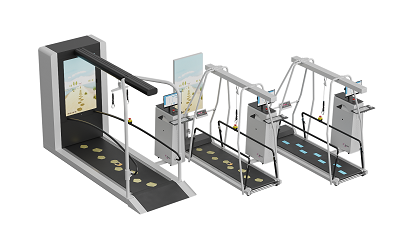 Motek C-Mill
The C-Mill is an augmented and virtual reality instrumented single belt treadmill, used for the evaluation and training of impaired gait and balance.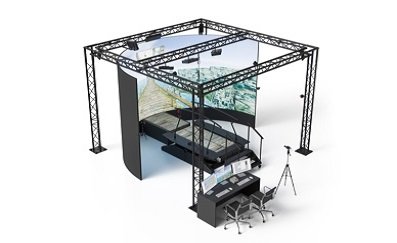 Motek GRAIL
The GRAIL (Gait Realtime Analysis Interactive Lab) is a dedicated solution for gait analysis and training in challenging conditions to improve gait patterns.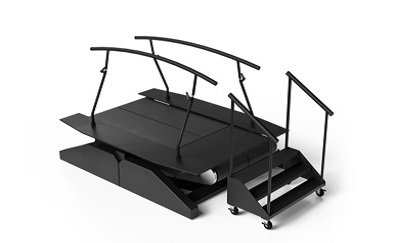 Motek M-Gait
The M-Gait is a modular 3D instrumented dual-belt treadmill which can have various upgrades to improved the functionality of your set-up.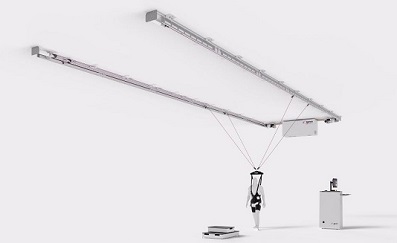 Motek RYSEN
The RYSEN is the next generation of 3D body weight support systems, assisting patients in an all-directional, assist as-needed capacity to improve movement function.
Subscribe & receive our newsletter in your inbox