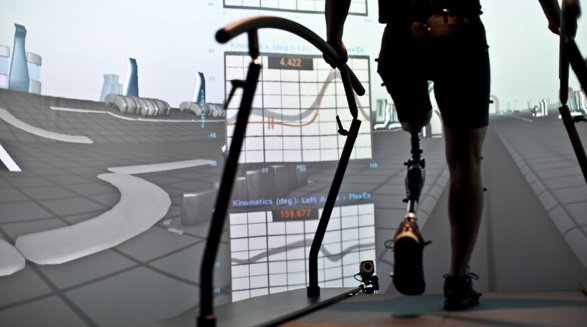 Solutions: Rehabilitation
We are pleased to offer a range of rehabilitation equipment which is suitable for many different conditions, including neurological disorders, stroke, cerebral palsy, Parkinson's disease, traumatic brain injury, spinal injury, orthopaedic disorders, amputees, osteoarthritis, musculoskeletal disorders, paediatrics, geriatrics, balance and stability issues, and patients who are at an increased risk of falling.
Wherever possible we are able to include body weight support as an optional extra, for those patients who are unable to stand or walk unaided.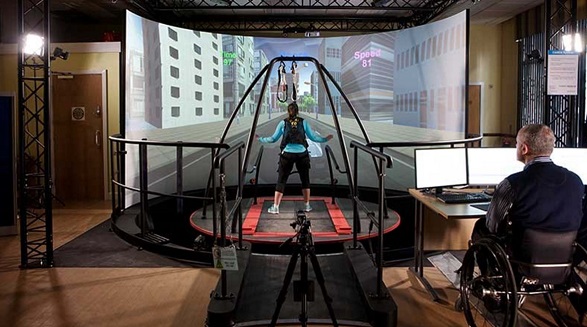 Our systems are being used in rehabilitation by facilities such as The Brain and Spinal Injury Centre (BASIC) and The Morrello Clinic.
"BASIC are delighted to be using Motek's products with clients recovering from acquired brain injury. It's helping improve balance, walking and confidence and making a big difference to people's quality of life."
Wendy Edge, CEO at The Brain and Spinal Injury Centre.
BASIC's patients use a variety of rehabilitation equipment including the C-Mill and CAREN (Computer Assisted Rehabilitation Environment, pictured left).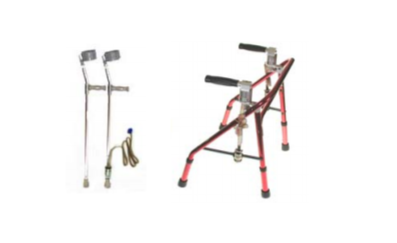 AMTI Canes, Crutches and Walker Sensors
These sensors are specifically designed for the precise measurement of the forces and moments transmitted through walkers, canes and crutches.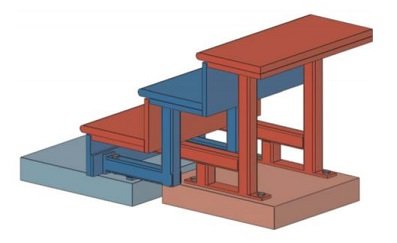 AMTI Force Plate Stairs
AMTI's force platform stairway has been designed in response to clinical patient requests to improve their gait while going up and down stairs.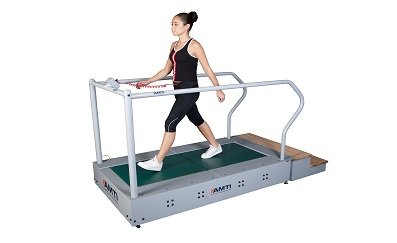 AMTI Mobius Treadmill
These treadmills can be with or without incline, and are a compact dual-belt end-to-end force sensing treadmill.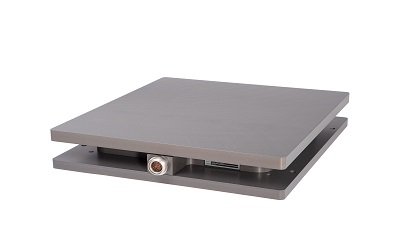 AMTI Optima Bio-Measurement System
AMTI's Bio-Measurement System (BMS) is Optima technology in the most affordable package.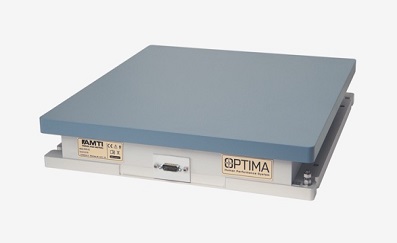 AMTI Optima Human Performance System
AMTI's ground-breaking development in force technology offers a 10-fold improvement over any other force platform available on the market.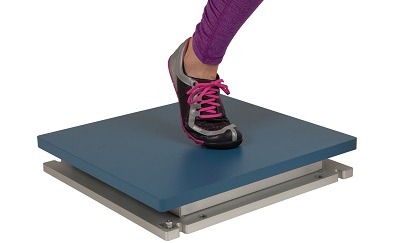 AMTI Optima Medical Measurement System
The Optima-MMS is the only medical force plate on the EU market and is a certified Class 1m Medical Device.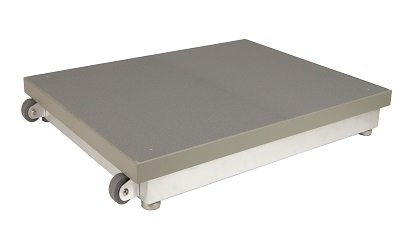 AMTI Portable Force Plates
Lightweight, simple and easy-to-use, including the AccuGait, AccuSway and AccuPower.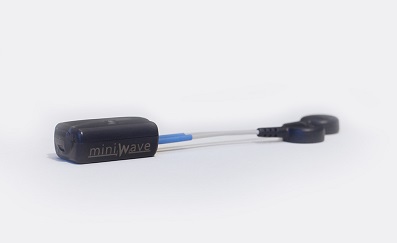 Cometa Mini Wave
The Cometa Mini Wave is currently the smallest EMG transmitter in the world, weighing only 7 grams.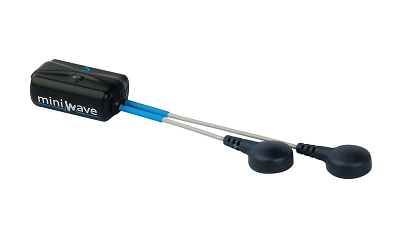 Cometa Mini Wave Infinity
The Mini Wave Infinity is a state-of-the-art wireless EMG and data logger and is an evolution of the Mini Wave.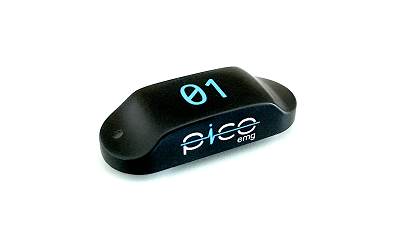 Cometa PicoEMG
Similar to the Mini Wave Infinity, the PicoEMG features minimalist design, improved battery life, smaller size, integrated accelerometer and on-board memory.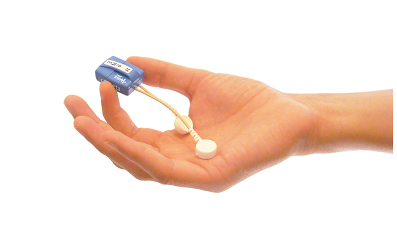 Cometa Wave Plus EMG
The Wave Plus wireless EMG system has been designed to be the best wireless EMG system in the world.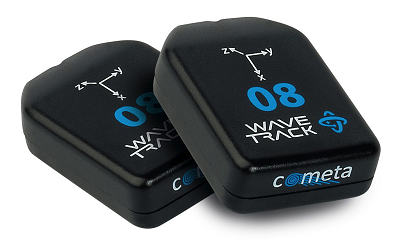 Cometa WaveTrack IMU
The WaveTrack Inertial System is the ultimate solution for inertial motion tracking, and is the smallest wireless IMU transmitter in the world.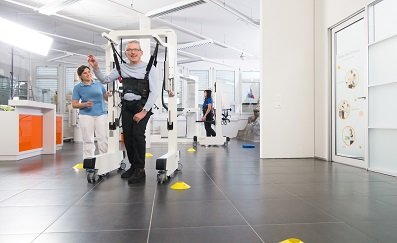 Hocoma Andago
The Andago is the world's first free-moving mobile gait robotic device, combined with a body weight support system.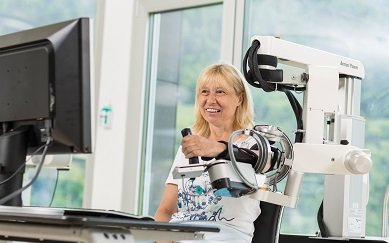 Hocoma Armeo
The Armeo range enables patients to practise and repeat movements for upper limb rehabilitation. Including the ArmeoSpring and ArmeoPower.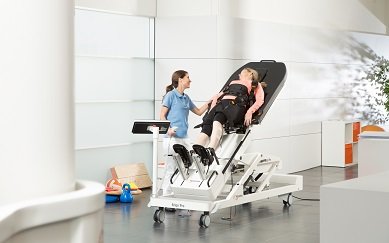 Hocoma Erigo
The Hocoma Erigo combines gradual verticalisation with robotic movement therapy, using robotic leg movement in a safe tilt table-style system.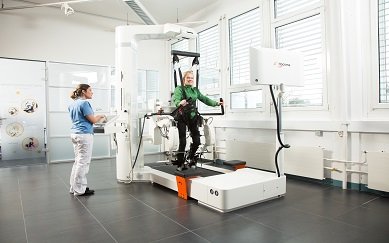 Hocoma Lokomat
Relearn how to walk from the beginning with Hocoma's Lokomat, a robotic-assisted therapy solution that enables intensive gait training.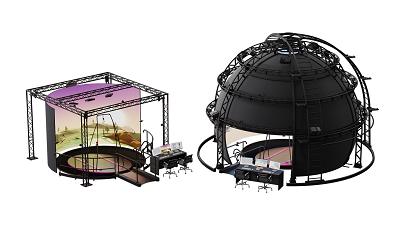 Motek CAREN
The Computer Assisted Rehabilitation Environment (CAREN) is the world's most advanced biomechanics laboratory using augmented and virtual reality.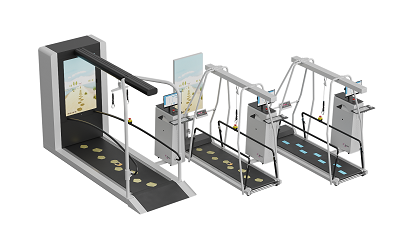 Motek C-Mill
The C-Mill is an augmented and virtual reality instrumented single belt treadmill, used for the evaluation and training of impaired gait and balance.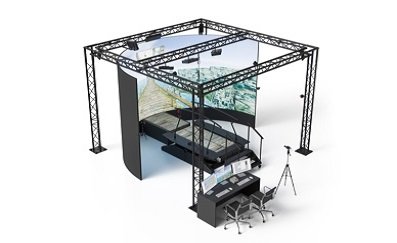 Motek GRAIL
The GRAIL (Gait Realtime Analysis Interactive Lab) is a dedicated solution for gait analysis and training in challenging conditions to improve gait patterns.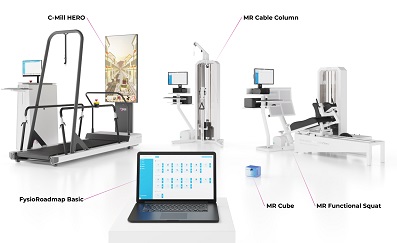 Motek HERO Solution
The HERO Solution, developed by Motek and in cooperation with Monitored Rehab Systems, is a 5-system solution for complete functional movement rehabilitation.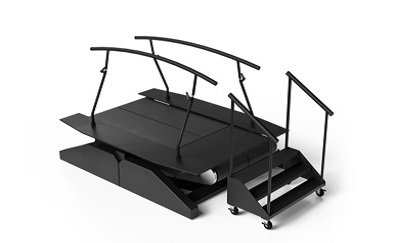 Motek M-Gait
The M-Gait is a modular 3D instrumented dual-belt treadmill which can have various upgrades to improved the functionality of your set-up.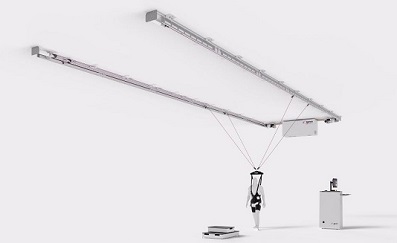 Motek RYSEN
The RYSEN is the next generation of 3D body weight support systems, assisting patients in an all-directional, assist as-needed capacity to improve movement function.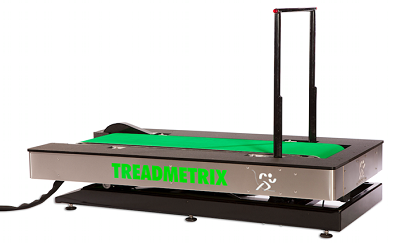 Treadmetrix Treadmills
Treadmetrix's high speed single and dual belt instrumented force treadmills can be purchased with or without incline capacity for powerful gait analysis.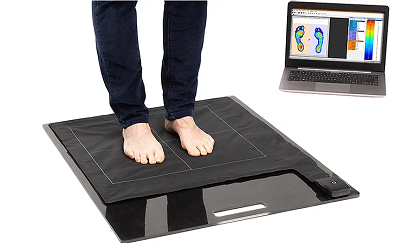 XSENSOR Stance Pad
Evaluate static or dynamic high-resolution, in-the-field lab quality data with XSENSOR's easy-to-use portable stance pad.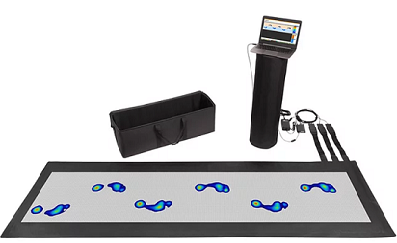 XSENSOR Walkway Sensor
XSENSOR's Walkway Sensor provides an accurate way to analyse and evaluate striding, walking, and running gait and plantar pressure data.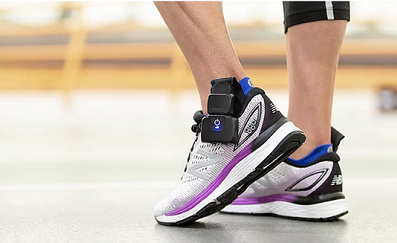 XSENSOR X4
The X4 Foot & Gait Measurement System offers the most accurate plantar pressure and gait data in any test environment.
Subscribe & receive our newsletter in your inbox