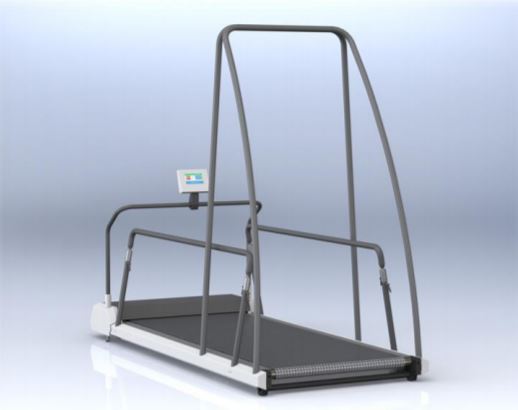 Motek N-Mill
The N-Mill is a single belt treadmill with an optional force plate, used for the evaluation and training of impaired gait and balance. Smaller than the C-Mill, the N-Mill allows for gait adaptability strategies and movement rehabilitation in a safe and controlled environment.
Developed by Motek, the N-Mill treadmill comes in two variations: 1m (length) x 2.4 m (height); and 70cm (length) x 1.75m (height). Each comes with a treadmill, E-stop button, front bar and control panel.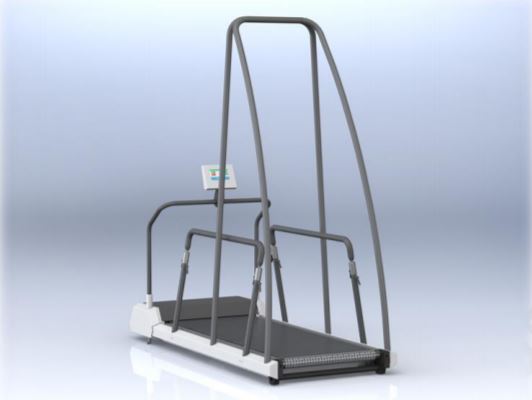 The N-Mill treadmill can then have either fixed or adjustable handrails, an extended speed range (0.5 – 18 km/h), and an adjustable positive angle, all as optional extras. You can choose to have a force plate fitted within the treadmill belt, so that your patients' every move is measured and analysed. A safety frame including safety harnesses can also be fitted to secure your patients and ensure their safety.
Other Motek Products
For research and clinical uses.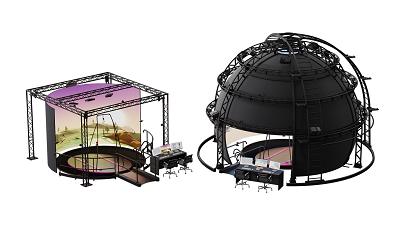 CAREN
The Computer Assisted Rehabilitation Environment (CAREN) is a versatile, multi-sensory system used for clinical analysis, rehabilitation, evaluation and training of human movement, balance and gait.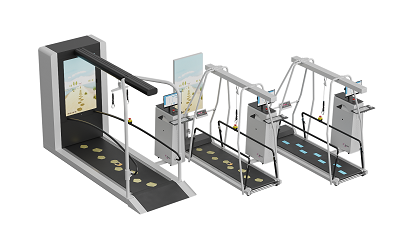 C-Mill
The C-Mill is an augmented and virtual reality instrumented single belt treadmill, used for the evaluation and training of impaired gait and balance.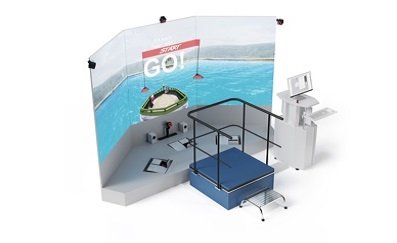 DynSTABLE & STABLE
These products are a clinical solution for assessment and training of impaired balance and stability. Both use virtual reality, and the DynSTABLE features a force plate within a moving platform.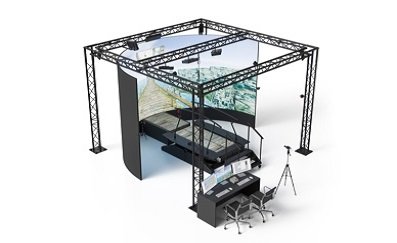 GRAIL
The GRAIL (Gait Realtime Analysis Interactive Lab) is a complete solution for gait analysis on 25m², and training in challenging conditions on a dual-belt instrumented treadmill with fast pitch and sway.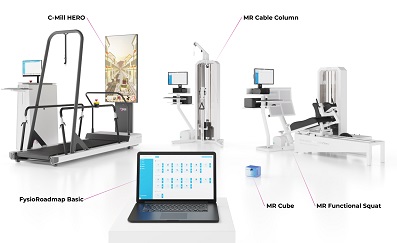 HERO Solution
The HERO Solution, developed by Motek and in cooperation with Monitored Rehab Systems, is a 5-system solution for complete functional movement rehabilitation.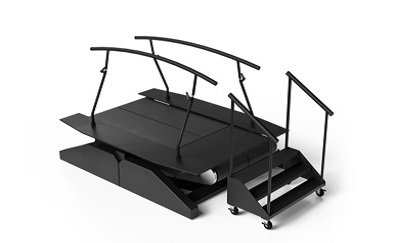 M-Gait
The M-Gait is a modular 3D instrumented dual-belt treadmill, which can have various upgrades to enhance your set-up such as pitch and sway, motion capture, bodyweight support and virtual reality.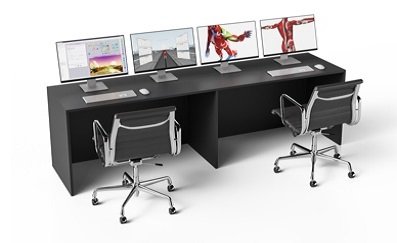 Motek Software
Including D-Flow, a control software suite which provides real-time data streams and users can easily create their own applications, and The Human Body Model for visualisations of muscle forces of the subject's body on-screen.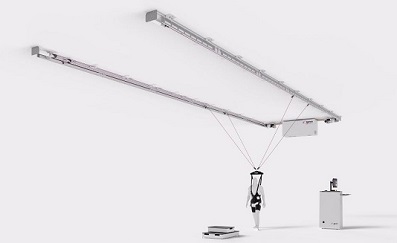 RYSEN
The RYSEN is the next generation of 3D body weight support systems, assisting patients in an all-directional, assist as-needed capacity to improve movement function.