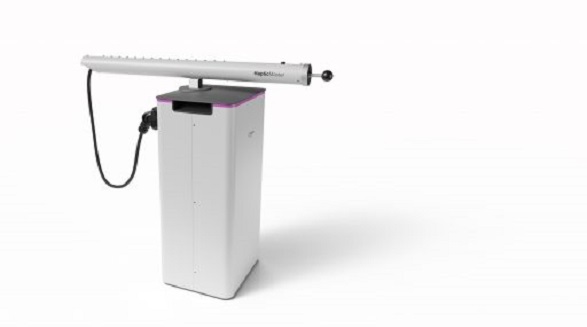 Motek HapticMaster VR
The HapticMaster VR is a haptic robot, which has been designed to give users a realistic sense of touch in a virtual or remote world using their upper extremities. Ideal for clinical or research uses, Motek's HapticMaster VR can be a development and therapy platform for upper limb 3D haptic and visual interaction in virtual reality (VR) environments.
The HapticMaster VR is a flexible choice for human movement research, as it has been the #1 choice for robotic interaction with the human arm to explore stroke and movement therapy. The HapticMaster VR has been featured in over 75 published journal papers, in which the authors used the device as their platform to test groundbreaking interaction strategies.
Using Motek's D-Flow VR software, you can take advantage of the HapticMaster VR's force measurement and programmable impedance interaction capabilities using interactive and immersive applications. You can also analyse and evaluate 3D virtual prototypes, as well as simulate and train certain movement functions.
Other Motek Products
For research and clinical uses.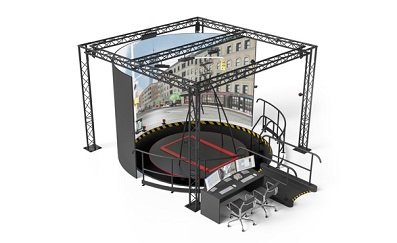 CAREN
The Computer Assisted Rehabilitation Environment (CAREN) is a versatile, multi-sensory system used for clinical analysis, rehabilitation, evaluation and training of human movement, balance and gait.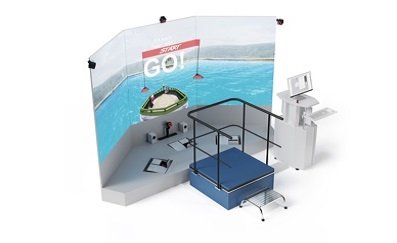 DynSTABLE & STABLE
These products are a clinical solution for assessment and training of impaired balance and stability. Both use virtual reality, and the DynSTABLE features a force plate within a moving platform.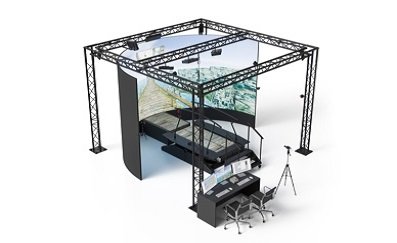 GRAIL
The GRAIL (Gait Realtime Analysis Interactive Lab) is a complete solution for gait analysis on 25m², and training in challenging conditions on a dual-belt instrumented treadmill with fast pitch and sway.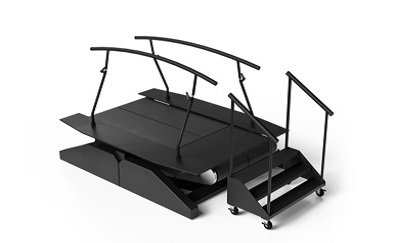 M-Gait
The M-Gait is a modular 3D instrumented dual-belt treadmill, which can have various upgrades to enhance your set-up such as pitch and sway, motion capture, bodyweight support and virtual reality.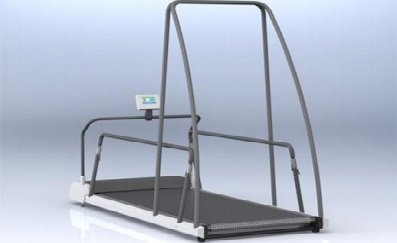 N-Mill Treadmill
Smaller than the C-Mill (now distributed by Hocoma), the N-Mill is a single belt treadmill with an optional force plate.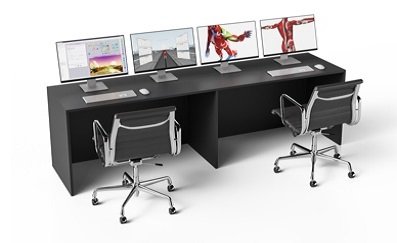 Motek Software
Including D-Flow, a control software suite which provides real-time data streams and users can easily create their own applications, and The Human Body Model for visualisations of muscle forces of the subject's body on-screen.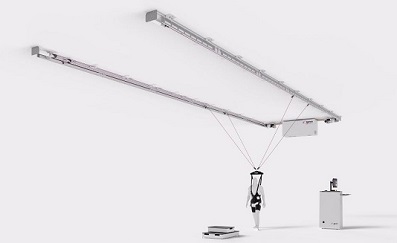 NEW! RYSEN
The RYSEN is the next generation of 3D body weight support systems, assisting patients in an all-directional, assist as-needed capacity to improve movement function.