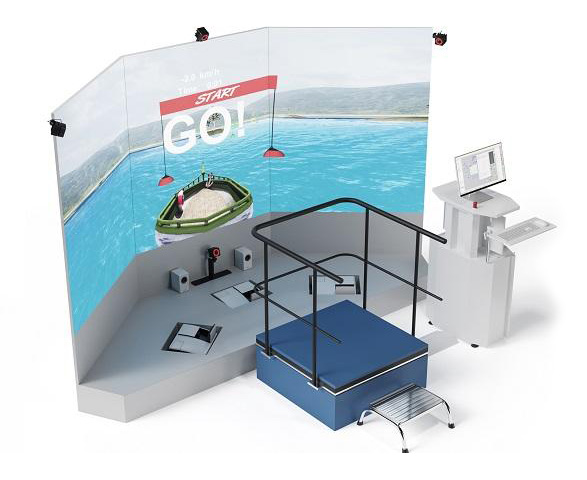 Motek DynSTABLE
The DynSTABLE (Dynamic Stability and Balance Learning Environment) is a clinical solution for the assessment and training of every aspect of impaired balance control using a force plate within moving platform. This system has been developed by Motek.
The system offers a combination of an instrumented force plate which moves dynamically, a motion capture system, and virtual reality (VR) environments. Scientists are able to assess how well a subject is able to cope with physical perturbations and balance, process visual and auditory information, and perform cognitive dual tasks. Dedicated assessment applications and motivating games assess the different aspects of impaired balance control and monitor patient progression with objective outcomes.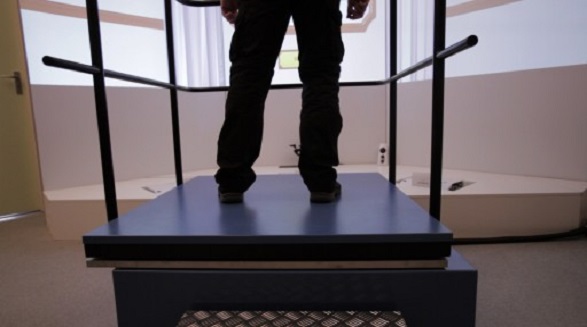 Measured in real-time, you can make adjustments tailored to each patient, set challenges, monitor the immediate effects, and generate reports, all with just a few clicks. Body weight support is optional for patients who can't support themselves unaided, and a safety harness will always be included so that your patients can progress within a safe environment.
The DynSTABLE is idea for subjects who are involved in research for neurological conditions, stroke, Parkinson's disease, traumatic brain injury (TBI), vestibular disorders, and musculoskeletal disorders.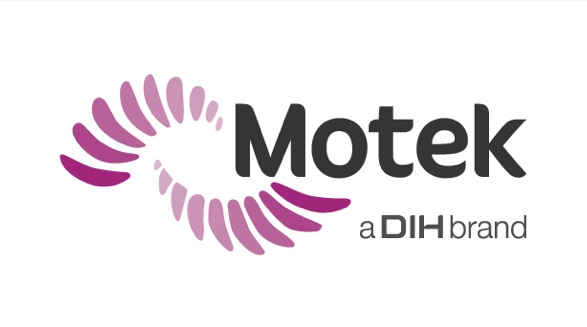 Motek STABLE
The STABLE (Stability and Balance Learning Environment) system is a medical device used to identify and improve stability and balance disorders in neurological and orthopaedic subjects, subjects with musculoskeletal complaints, and the elderly. By immersing subjects in challenging environments, while providing real time visual feedback, postural stability, and balance training. This is all beneficial for fall prevention.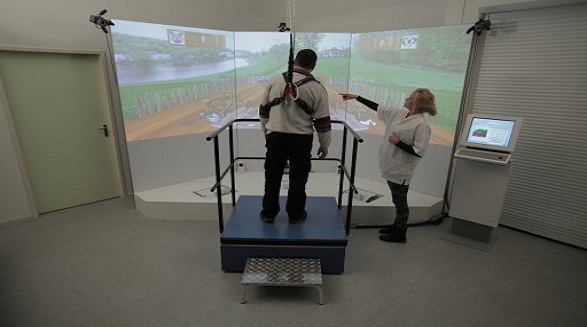 The DynSTABLE and STABLE offers the latest technologies solidly integrated into one functional system, providing you with solutions for:
Stability and balance assessment
Easy-to-use dedicated virtual reality (VR) applications are used to obtain quantitative and objective balance measures like the functional reach test and the one-leg stance test.
Stability and balance training
Rich virtual reality (VR) environments and game-play allow for fun, motivating and engaging sessions.
Other Motek Products
For research and clinical uses.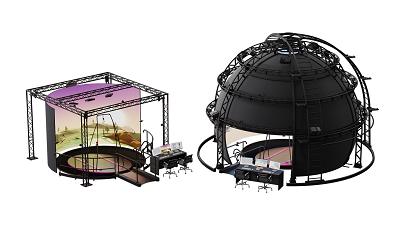 CAREN
The Computer Assisted Rehabilitation Environment (CAREN) is a versatile, multi-sensory system used for clinical analysis, rehabilitation, evaluation and training of human movement, balance and gait.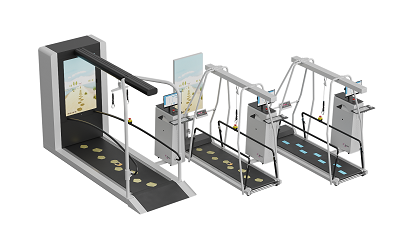 C-Mill
The C-Mill is an augmented and virtual reality instrumented single belt treadmill, used for the evaluation and training of impaired gait and balance.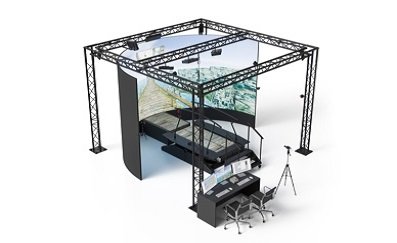 GRAIL
The GRAIL (Gait Realtime Analysis Interactive Lab) is a complete solution for gait analysis on 25m², and training in challenging conditions on a dual-belt instrumented treadmill with fast pitch and sway.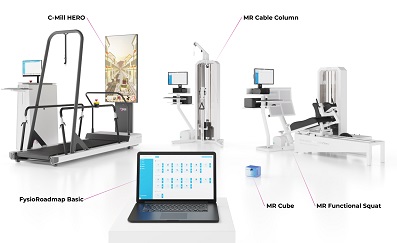 HERO Solution
The HERO Solution, developed by Motek and in cooperation with Monitored Rehab Systems, is a 5-system solution for complete functional movement rehabilitation.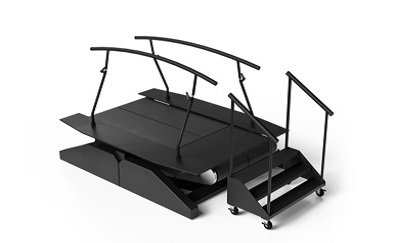 M-Gait
The M-Gait is a modular 3D instrumented dual-belt treadmill, which can have various upgrades to enhance your set-up such as pitch and sway, motion capture, bodyweight support and virtual reality.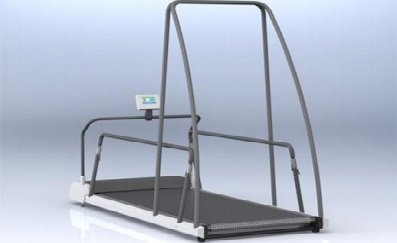 N-Mill Treadmill
Smaller than the C-Mill, the N-Mill is a single belt treadmill with an optional force plate.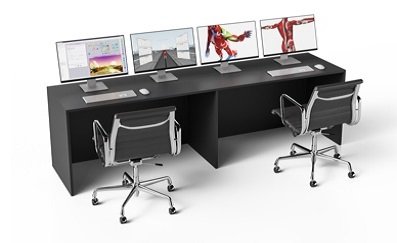 Motek Software
Including D-Flow, a control software suite which provides real-time data streams and users can easily create their own applications, and The Human Body Model for visualisations of muscle forces of the subject's body on-screen.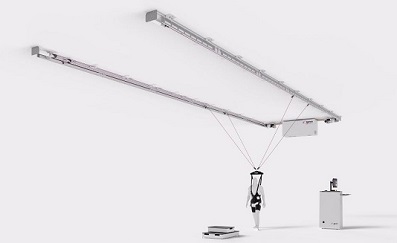 NEW! RYSEN
The RYSEN is the next generation of 3D body weight support systems, assisting patients in an all-directional, assist as-needed capacity to improve movement function.