Hocoma Valedo
Fight back pain by playing games using Hocoma's Valedo, a medical device for digital back therapy in the clinic. The Valedo is a smart assessment and movement exercise sensor for individuals and health professionals.
Conventional back therapy involves a lack of real-time feedback and objective data. The Valedo enables precise and repeatable assessments, which provides standardised, objective analysis of movement performance parameters such as range of motion, reposition ability, smoothness of movement, isolation capacity and lumbar stability. Documenting your patient's progress will help to make your therapy planning more efficient, and will motivate your patients to challenge themselves. (Picture credits: Hocoma, Switzerland.)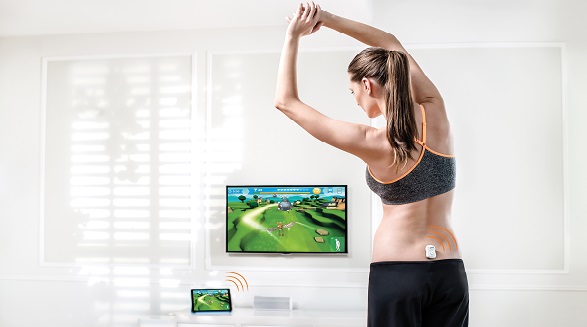 Motivating and fun
The Valedo uses an extensive library of clinically-developed and validated movement exercises. These have been designed by therapists, movement scientists and medical doctors to train key movements during each therapy session. These exercises can be tailored according to the patients' abilities and therapy goals, and will increase your patients' motivation for therapy.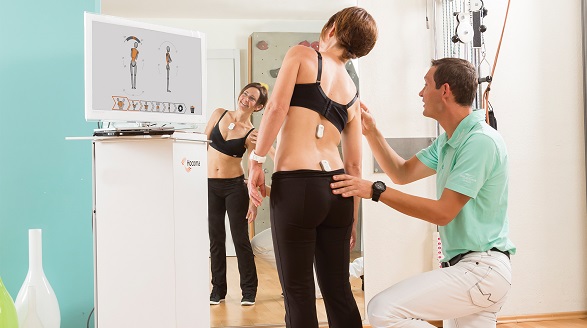 Real-time feedback
Simply place the Valedo's three sensors on the back and sternum for powerful feedback and analysis.
The Valedo's high precision motion sensors capture even the smallest movements to allow for a real-time feedback visualisation and representation on screen. These visualisations will help your patients understand the movement tasks better, and immediately adapt their performance to improve their movements. This further motivates them to adapt their movement habits, in and out of the clinic.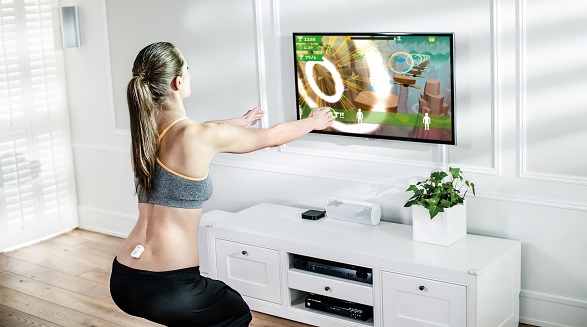 Clinical evidence and reports
All of Hocoma's solutions have been thoroughly tested and researched, and numerous studies have proven the Valedo to be effective.
To read more, visit knowledge.hocoma.com.
The Hocoma total solution: the entire therapy continuum
From acute inpatient care to outpatient rehabilitation.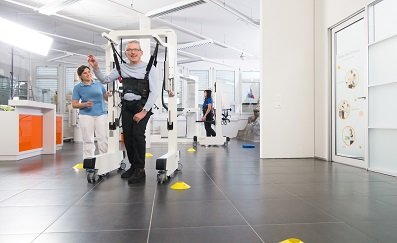 Andago
The Andago is the world's first free-moving mobile gait robot, combined with a body weight support system.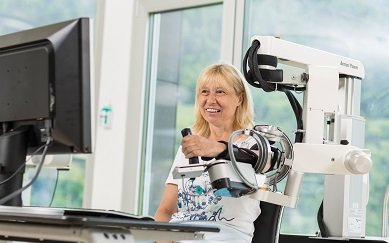 Armeo
The Armeo range enables patients to practise and repeat movements for upper limb rehabilitation. Including the ArmeoSenso, ArmeoSpring and ArmeoPower.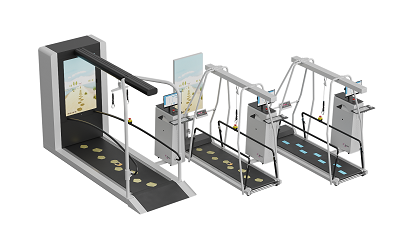 C-Mill by Motek
The C-Mill is an augmented and virtual reality instrumented single belt treadmill, used for the evaluation and training of impaired gait and balance.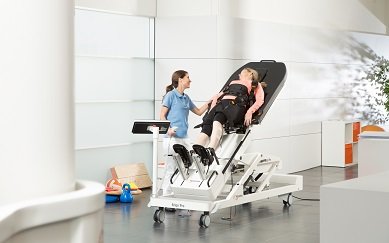 Erigo
The Erigo combines gradual verticalisation with robotic movement therapy, using robotic leg movement in a safe tilt table-style system.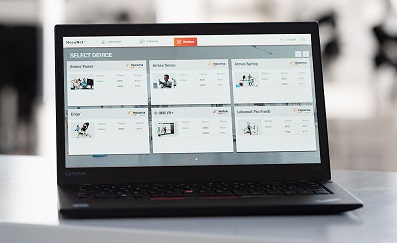 HocoNet®
The all-new software platform, connecting all of Hocoma's portfolio across the entire continuum of care.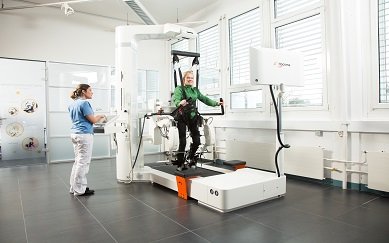 Lokomat
Relearn how to walk from the beginning with the Lokomat, a robotic-assisted therapy solution that enables intensive gait training.