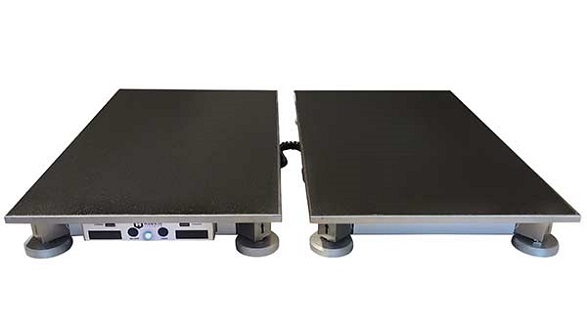 Partners: Hawkin Dynamics
Hawkin Dynamics have developed software and hardware for athlete monitoring. Hawkin Dynamics force plates are portable and easy to use, using cloud-based software for wireless data collection and reporting. Metrics that matter are displayed within seconds. The database is customisable for teams and squads, and with online support you can get the assistance you need fast.
The Hawkin Dynamics dual force plate system is comprised of two highly sensitive force plates designed for portability, durability, and consistent testing. The plates connect using WIDI to a tablet and are battery powered – take them with you and test anywhere.
Download the Hawkin Dynamics wireless dual force plates brochure here.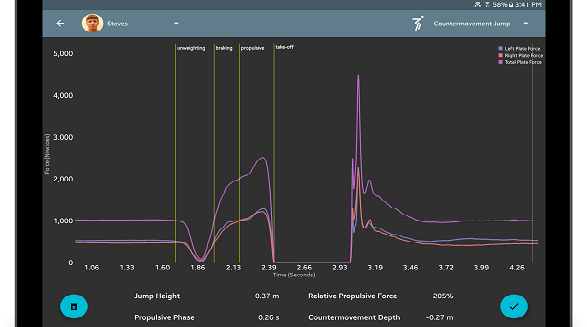 The Hawkin Dynamics Force Plates are built in the USA; each individual plate has four custom beam-type strain gauges for measuring force. These sensors can handle (per plate) a total of 1,400 KG, and have 150% overload protection. Each plate is individually calibrated using standard calibrated weight on top of an engineering stone.
Each set of Hawkin Dynamics Force Plates is covered by a 5 year warranty.